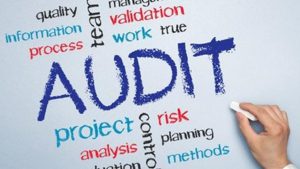 The recession and subsequent turmoil in financial markets has inevitably lead to a global call for an increase in regulation to prevent a similar meltdown occurring in the future.
New Zealand is not immune to the call for greater regulation with the Commerce Minister Simon Powell recently announcing that the Government is creating a new regulator for New Zealand's financial markets.
The audit profession is watching these developments with interest. Indeed, in recent times auditing and the audit environment has experienced significant change and further change is likely. I thought I would take the opportunity this month to update you all on what some of the changes have been and what further changes are on the horizon.
Specialist NZIFRS Team
In recent times we have poured a tremendous amount of staffing resource and energy towards being compliant with New Zealand equivalents to International Financial Reporting Standards (NZIFRS). Bit of a mouthful but what it really means is that certain entities are now required to report under international accounting rules.
Whilst it seemed onerous and expensive for many of our clients we found that with good planning and proper guidance that clients have found the process to be beneficial. In fact, some of our clients are now opting to comply with the international rules and follow best practice procedures regardless of their statutory obligations.
We have a specialist NZIFRS team at UHY Haines Norton who are always happy to answer any questions relating to this area.
New Auditing Standards
Just when we thought that we could take a breather after the demands of implementing NZIFRS there is now a requirement to comply with NZ equivalents to International Auditing Standards. There is just no winning!
From 1 October 2009 New Zealand became the first country to adopt the full suite of new International Standards on Auditing (ISAs). The adoption of international standards is a means of ensuring the comparability, consistency and credibility of information on which investors and other stakeholders depend.
UHY Haines Norton has again invested significant time and effort in ensuring that our systems are compliant and we are able to assert compliance with International standards. Our specialist team of auditors are continuously maintaining their skill and expertise in this area and are always available to assist with any questions you may have.
Regulation of auditors
At present the Institute of Chartered Accountants of New Zealand is the only professional accounting body that is directly able to regulate accountants and auditors offering services in New Zealand. There are two main problems with the status quo. The main problem is that the current self regulatory system for regulating auditors is weak. The other problem is that self-regulation is no longer internationally acceptable.
For this reason, New Zealand auditors cannot carry out company audits in Australia. There is also an increasing risk that New Zealand auditors will not be able to perform the audit of overseas owned New Zealand entities if self-regulation is retained. Two solutions are available to deal with this problem – these are:
To introduce auditor specific regulation;
To introduce either government regulation or co-regulation.
A Cabinet paper has been issued and is currently going through the standard discussion and consultation process. We will keep you updated on this matter however it is likely that in the future some form of audit regulation will be implemented.
Fraud and Why Internal Controls are So Important
UHYs audit team completes many engagements where the importance of having an effective internal control system in place is highlighted once again.
The responsibility for ensuring that an effective internal control system is in place is the responsibility of business owners and management.
The benefits of having an effective internal control system in place include:
Ensuring an organisation operates efficiently and effectively
Enhancing the reliability of financial reporting
Ensuring compliance with laws and regulations
The protection and safeguarding of an organisations assets.
In the case of one recent audit engagement the client did not have effective internal controls in place to protect the organisation's assets enabling the CEO to commit fraud.
While the investigation is still under way it is estimated that the total cost to the organisation will be as follows:
| | |
| --- | --- |
| Total funds misappropriated | $60,000 |
| Total costs to recover | $50,000 |
| Cost of rehiring and retraining | $50,000 |
| Time taken to learn the system | 6 months |
| Time over which fraud was committed | 12 months |
In addition to these direct costs there will also be consequences for the brand and for the organisation's ongoing operations and staff morale.
Statistics have it that when fraud occurs, the cost of the loss is actually three times the amount of the misappropriation.
Often when concerns are raised about an organisation's internal control environment the organisation is reluctant to do anything about it, often citing the time and cost involved in performing a review of internal controls, however, as highlighted by our audit the cost of doing nothing is often considerably greater.