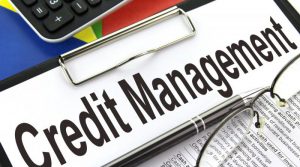 The survival and growth of all businesses is dependent upon getting paid.
It is not enough to make the sale and provide the product or service – you need to get your invoices paid and the money into your bank account.
There are two important aspects to successful credit management.
The first is taking care in choosing the businesses that you will offer credit to; the second is to always use good credit management practices.
Offering Credit Terms
You do not have to offer all your customers credit but if you choose to make sure you do your homework first. I always look at it this way – if you have to go to court to get your hard earned money what details will you need?
Always confirm the exact name of the customer and company name.
Make sure that you have all the customer's contact details – never just a mobile number.
If they give you a PO Box always ask for a street address.
If the account is going to be large go and visit them at their place of business. Not only is it good pre sale service, much can be learnt from visiting an organisation's place of business.
Always ask for trade references and do a proper credit check.
Make sure your new customer understands your terms of trade and agree to them by completing the account application form in full. Don't just file the document – check it, phone the trade references and complete the credit check.
A bit of time spent at this end of the sale process can save your valuable $$ in the end.
Credit Management
Credit management is an important role in your organisation. If the person you have in your organisation 'hates' collecting money and the job is squeezed in between other duties when they have enough 'time' you are not taking the role seriously in your organisation. The person needs to love chasing money, be fully trained and they need to be given enough time to complete the role effectively.
Ensure your invoices are sent out correctly with full information and details of the terms of trade; include the date your customer must pay by and how they can pay. Clearly display your account number details and reference numbers for payment.
Post out monthly statements as quickly as you can at the beginning of the month – always remember you are competing for payment and your organisation wants to be at the top of the list for payment. Have a name on the statement and a phone number so your customers can phone you if they have a problem.
If your customer requests a copy invoice, email it to them – then make a follow up call to ensure that they have received it.
If your customer has a query or a dispute, deal with it immediately. Have a policy on how disputes are handled, who is responsible for dealing with these and what is the expected time frame in dealing with disputes. Some people use 'queries or disputes' as a method of delayed payment. Many organisations do not action disputes for months 'gifting' their customers valuable interest free credit.
Phone all debtors who have not paid as soon as they go over their terms of trade.
Ensure you are speaking to the person who makes the decisions.
If you agree to payment terms keep notes and follow up missed payments.
If a promise has been broken, phone your customer and ask them why. Don't be hesitant – it is your money.
Keep notes on all conversations and have a record for each customer.
Always be professional, persistent, assertive and calm.