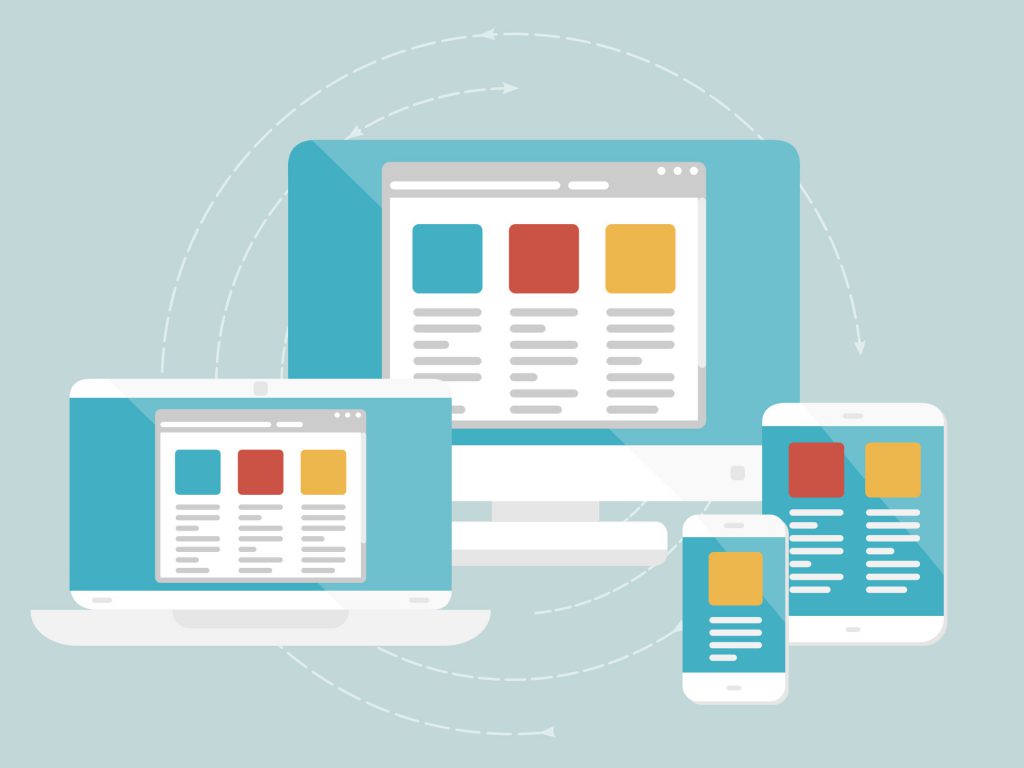 Your website is the face of your business on the web and in many cases, it may be your business. Hence, it is important that your website is set-up for success and designed to achieve your business goals. UHY Senior Accountant Len Kumar prepared this list of the critical elements your business website must possess:
1. Cohesive design within the entire website
Choose a design for your website that looks attractive, easy on the eyes, and works towards your goals in a clear and efficient way:
• Create a website that makes your business look professional, not like it is being operated from the bedroom!
• There should be a commonality across the entire site. Common look and feel for all pages.
• Provide an attractive design for your website including colours and the typography.
• Keep your website fresh with regularly updated content to get users to revisit your website.
2. Clear presentation of your products or services
The copy, pictures and other elements should be cohesive and work together to make the visitors want to buy your products and/or use your services:
• If you're allowing transactions on your website, make it easy for users to order and to pay.
• If your products are not offered for sale online, include information where visitors can find and buy it.
• Clearly state the prices of your products. For a service business, ensure an easy way for clients to request quotes.
• Provide great pictures of your products or services.
• Depending on your business, consider creating videos of how to setup and use your products.
3. Easy navigation structure
Make sure your website is "user friendly" i.e visitors can easily move around your website and can easily find what they're looking for. Follow the "3-click rule" – every page accessible in 3 clicks at most.
4. Strong value proposition
Clearly state why people should come to your website and do business with you:
• Highlight how doing business with you can benefit THEM. Remember, it's all about how you are going to help THEM.
• Put a benefit-laden headline on the Home Page. Use clear and simple terms, avoid using jargon. Make your visitors want to stay and find out more.
• Emphasise what you do and why the visitor should come to your website over your competition.
5. Strong foundation of trust
Trust is extremely important on the web, as the decision to buy from your website hinges on how well you are able to establish trust with your visitors:
• Create an attention-getting headline that immediately conveys to visitors that they are in the right place.
• Provide information on who you are. Provide pictures of the business owners or the people behind the business.
• Provide contact details, such as an email or contact phone number of a real person that is willing to help if required.
• Demonstrate evidence of customer satisfaction such as testimonials and reviews to illustrate that you deliver what you promise.
• Protect your customers' information by ensuring that payments are done securely and that you have tools to prevent hacking and theft of customers' data.
Request feedback from customers – whether it is about the look and design of your site, the quality of your products and services or suggestions for improvements.
6. Call to action
Each page of your website should have a powerful and clear call-to-action that persuades your visitors to take the next step towards doing business with you:
• Enhance your call to action with text, images etc.
• Consider adding a call to action at the bottom of every page and telling visitors exactly what to do next.
• If you are offering something valuable for free, use your freebie to help capture and build a mailing list for a newsletter or other future contact.
7. Accessibility of your website
Make your website easily accessible to both users and search engines:
• Ensure that your pages load quickly.
• Create a sitemap to help search engines access each of your pages quickly and effectively.
• Practice good search engine optimisation techniques so people can find your site. Write page titles accurately and describe the page contents that contain key words for that page.
8. Website analytics program
Include tools that will allow you to evaluate how your website is performing:
• It is important to capture information on your traffic and measure the effectiveness of your website. Look at how well your marketing campaigns are doing, whether you are attracting the right type of visitors, and what content your visitors like. Google Analytics is available for free!
• Measure the conversion of your website, whether your goal is to sell products or collect leads, and constantly review your marketing, product and overall strategies.
9. Connecting with you
In this day and age of social media, connection is the key. Make it easy for your visitors to spread the word about your website and tell their friends and contacts about it:
• Make it easy for visitors to connect and engage with you – whether via email newsletters or via social sites such as Facebook, Twitter, Youtube etc.
10. Strategy for getting quality, targeted traffic to your website
Just because you have created your website doesn't mean that visitors will come and do business with you. You need to have clear strategies about how to get your target market to visit and use your website. Constantly review and update the contents and your marketing strategies so you stay in sync with the ever changing business environment.