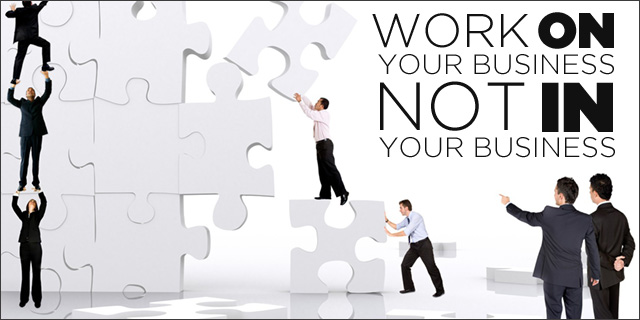 You may have heard the term working "on" vs working "in" your business but what exactly does this mean? UHY Manager Len Kumar explains the difference between working in your business and working on your business, and how this is the first step to building a better business.
Working ON your business does NOT mean scheduling work, processing the accounts, answering phone calls, submitting a quote or helping your employees do a job, these tasks are important but they're just 'business as usual tasks'.
Working ON your business involves thinking about the future, planning, reviewing & improving current processes and systems and asking questions like how can we do things more efficiently and effectively.
"Working on your business is about setting clear expectations and standards, and delivering the goods each and every time."
You build a better business by working ON it, but finding the time to work on building a better business is a major challenge faced by most small to medium sized business owners.
When you've just clocked a 50-60 hour week working IN your business, delivering the product/service, fire fighting, dealing with staff issues and whatever else comes up – finding the time, motivation & energy to improve your business can be a challenge.
Other obstacles that can arise are lack of direction and focus: 'I know I should be working on it – but how do I actually do that?' and 'What issues and problems do I tackle first?' Nagging questions like these can cause a feeling of overwhelm that can lead to procrastination and shelving the working on it for another week. Unfortunately the less time you spend working on your business, the more time you'll spend working in it, continually experiencing the same frustrations and barriers to growth.
So here are some tips to help you start 'working on your business'
Set aside a block of time to work on your business each week. Tell your staff, friends & family that you do not want to be interrupted and go to a library or a quiet place where there is minimal distraction, then get out your notebook & pen.
Reflect on your current frustrations with the business. What areas of the business are most problematic? Ask: Why does this problem exist? Then drill further down until you get to the root cause of the problem. Clarity on the root cause will empower you to develop solutions that work. Identify the weakest link in the business and focus your efforts there. There is no point investing money in a new website to generate sales if your customer service is shabby!
Decide where your business is going. What will it be like in 2, 3, or 5 years time? How much money will it make? How many people will you employ? What will you be doing then? And what will you NOT be doing? What products and services will you be offering? Use this as a guide for strategic planning and identifying changes required to move in the new direction.
Visualise – spend some time just thinking about your ultimate business. Visualising and thinking about your ultimate business will generate new ideas. The process will get you inspired and motivated.
Become a big sponge – read, listen, watch, research and use outside help. Business coaches and mentors can help you with objectivity, guidance, support, accountability & feedback all aimed at helping you and your business grow.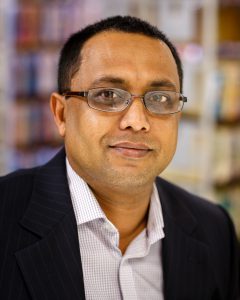 As the leader of your business, you have to run your business, not be run by your business. You should give up your need to control and should delegate the day-to-day activities so you can keep the business moving forward and growing. Work ON your business, and let those you liked and trusted enough to hire work IN your business.