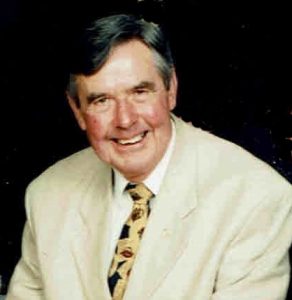 It was with great sadness that we marked the passing on 30th December 2012 of Mack Butts.
Mack was the founder and long time friend of our firm in Henderson.  He was a true gentleman who gave many years of caring service to his clients and the wider community.
Mack first started in practice in Henderson in 1955 – Rose Butts & Co – retiring from the firm – Butts Bainbridge & Weir—in 1989.
After his retirement he worked as a consultant to the firm for several years and continued to act for a number of clients.  He took an active interest in our firm and our clients right up until his death.
Mack was a foundation member of the Henderson Rotary Club and of the Henderson Squash Club.
In his younger days Mack was a talented soccer player representing New Zealand and captaining the national side against the touring Victorian Kangaroos in 1951.
Mack is survived by his wife June and family.  He will be missed by us all.