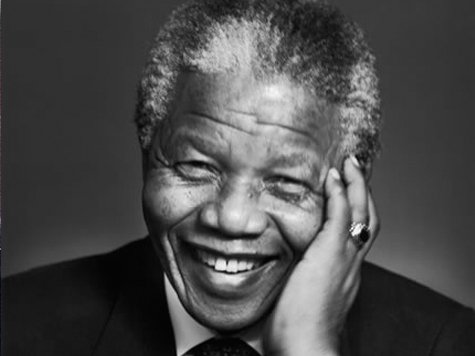 UHY Haines Norton's Business Development Manager Michael Jamieson reflects on the life of the inspiring leader.

As Nelson Mandela lies critically ill in a Pretoria Hospital, I think it is timely to reflect on the quality of leadership and unification he has shown to the world.
The transition from apartheid to a state where all races were considered equal was achieved relatively peacefully following Mandela's release from prison.   Although people of many races made huge sacrifices to bring about the end of apartheid in South Africa it was Mandela's mana, forgiveness, fortitude and humility that led the change.
It can be argued that there is still a long way to go in terms of crime levels, poverty among Native Africans and land confiscation still occurring in South Africa.  However if we look at the progress of Zimbabwe, Iraq and Afghanistan, where there have been repressive regimes forced out of power, the positive progress in South Africa is remarkable in comparison.
It should be noted that Mandela has never claimed to be faultless in some of his earlier anti-apartheid activities.  There were also many wrongs committed by the South African apartheid regime.  Yet Mandela managed to bring together all the key leaders and politicians from both sides of the apartheid era to form a united coalition that successfully navigated South Africa through the first five years of the post-apartheid era.
South Africa and the world are accepting the fact that Mandela's remarkable life is near an end.   The commemoration of Mandela's life and funeral are likely to be on a scale that the world has seldom seen.  It is speculated that South Africa will suspend all major activity within the country for 10 days following his death as a mark of respect.
Mandela has not accumulated a vast fortune and has always lived a very modest lifestyle.  So what is it about this man that has led to such universal respect and admiration?  The answer lies in Mandela's style of leadership and is, in my opinion, a blueprint for leadership in modern business organisations:
To lead by example rather than hubris and ego
To only set visions and goals you believe in, and to show fortitude and resilience in achieving those visions and goals
To include the best people in your organisation regardless of previous affiliations as long as these people are team players and share the agreed vision and goals
To learn from and forgive past mistakes and work together on constant improvement
To treat all people with respect
To set up a successful succession plan and know when it is time to retire gracefully
Michael Jamieson can be contacted at mjamieson@uhyhn.co.nz.