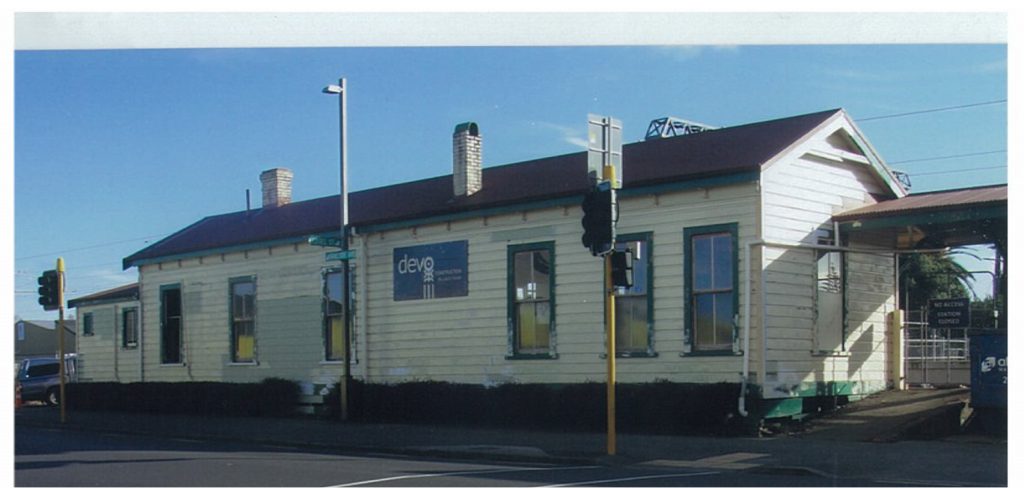 The historic Henderson Railway Station was officially re-opened last month at an event celebrating the completion of its much-anticipated restoration.
The restoration project was the work of the Henderson Heritage Trust, headed by Michael Joyce, in an undertaking spanning no less than 13 years.  It is a credit to the Trust's nine trustees, who overcame numerous frustrations with hard work, patience and support to see the project to its impressive conclusion.
The first train to Henderson was in 1881 and brought people from Auckland to the St Patrick's Day horse races in Henderson Park.  Over the next 30 years the Henderson district grew rapidly to include many orchards, vineyards and market gardens, all bringing added demand for rail transport.  The heritage station was built in 1912 to accommodate the increased activity, operating for 20 hours per day and employing 7 railway workers.  Back then it consisted of a passenger platform, shelter shed, ladies waiting room, lavatory and goods shed.
Although restoration work was said to officially commence in 2009, it was in fact back in 2000 when the Henderson Heritage Trust's then chairman Henry Norcross purchased the derelict station for the grand sum of $999.  A successful application to classify the property under the Historic Places Act followed, but numerous delays occurred in obtaining a long-term land lease due to NZ Rail's development of the new rapid rail Henderson Station.
The building has cost over $500,000 to fully renovate and restore.  Michael Joyce credits a large number of individuals – including UHY Haines Norton's own Kerry Tizard as the Trust's Treasurer – and businesses who contributed to the project, providing everything from financial assistance to professional services to advice and guidance.
The newly–restored Henderson Railway Station is now to become the home of the New Zealand African Welfare Service Board as a community centre and office.  The Henderson Heritage Trust is sure they will find the Henderson community a welcoming place and hopes the historic building will be their base for the next 100 years!