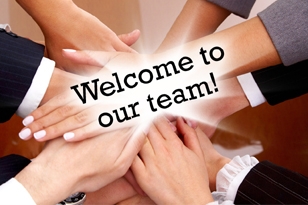 The start of a new year often coincides with firms hiring new staff members.  A key step when employing staff is to provide them with a formal and effective staff induction process.  Induction is the process whereby a new employee is introduced to their employer.
Depending on the size of the firm, staff induction can cover up to four levels:
Induction into the firm
Induction into the department
Induction into the work team
Induction into the job itself
Induction Into The Firm: considers topics such as the history of the firm, the firm's management and people, organisation structure, key clients and suppliers.
Induction Into The Department: considers topics such as processes and procedures relevant to the department, how the work fits into the larger organisation and how work is organised.
Induction Into The Work Team: may be relevant in larger organisations and considers topics such as team performance, team meetings and team KPIs.
Induction Into The Job: considers topics such as new employee details including contact details, next of kin, bank account and tax code declaration details, KiwiSaver requirements, review of employment agreement and position descriptions, health and safety responsibilities, performance standards and so on.
One of the mandatory requirements of the induction process is to ensure all new employees are fully aware of potential hazards on the job, and how to manage these hazards.
To be effective, a formal induction process should be documented and followed whenever new hires commence employment.
An effective induction process will enhance the reputation of the organisation, make employees feel valued, assist employees to be productive in a shorter period of time and help maintain employee safety.
For more information contact Joan Watson, human resources specialist, at joan@joanwatson.co.nz.