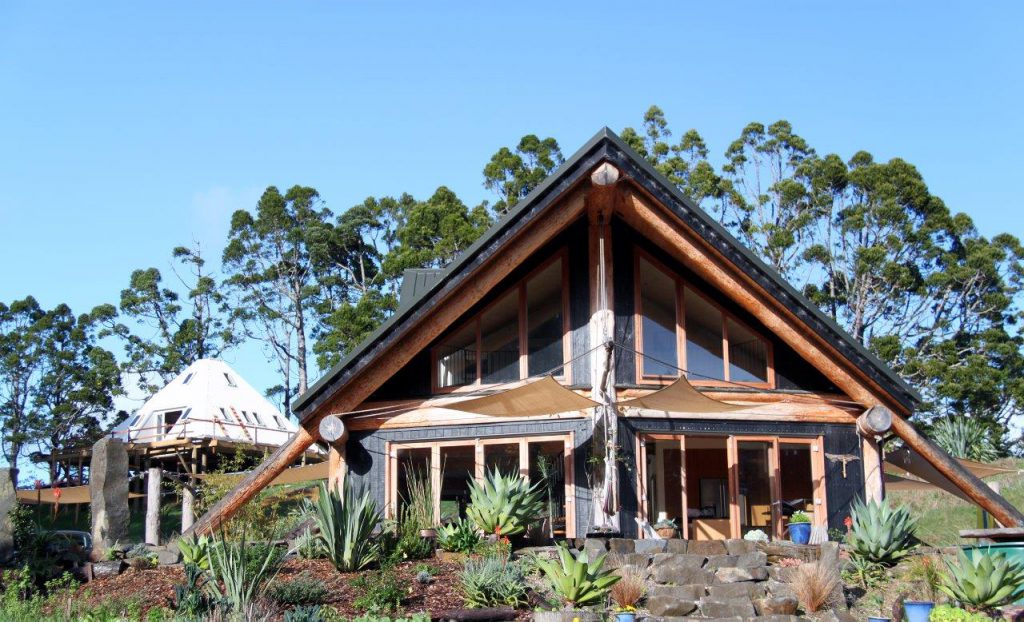 When UHY client John Donovan and partner Sharon Antunovich wanted to build an unobtrusive, beautiful eco-sustainable home for their Huia woodland section, they were surprised find it such a difficult task.  Determined to live an organic and sustainable lifestyle, the couple realised their home should be an extension of this way of life.  And so with help from like-minded experts, they set about creating their dream home.  The result was "Tehuia Twin Peaks", a 200sqm log home with a frame formed from 40-60 year-old Douglas Fir logs.  Not only strong, durable and structurally beautiful, the log home has optimal temperature qualities which provide cool air flow in the summer and warm passive heat in winter.  Huge double-glassed windows let in the light and breath-taking views without compromising comfort or security.
As the development of "Tehuia Twin Peaks" progressed, John and Sharon discovered there was a growing demand for eco-sustainable log frame architecture.  The original home has become a showroom for the Tehuia Log Homes Ltd business, which now boasts a range of beautifully-crafted log designs.  Frames are constructed over 2-3 months at the Tehuia Log Homes Ltd yard and then transported anywhere in New Zealand or overseas.  The floor space can be increased or decreased without changing the log structure, and modern technical elements of data, light and sound are all incorporated into the development during the build.
The company has now launched a new "EON" kitset design, a unique illustration of Kiwi innovation.   Incorporating a resilient log frame with passive solar design, its shape, structural elements, methods of construction and affordability all result in a minor dwelling with a difference.  As a 65sqm or 90sqm small home, the EON is delivered on a truck and erected quickly and inexpensively.  The open-plan design allows for multiple rooms, multiple levels and multiple uses.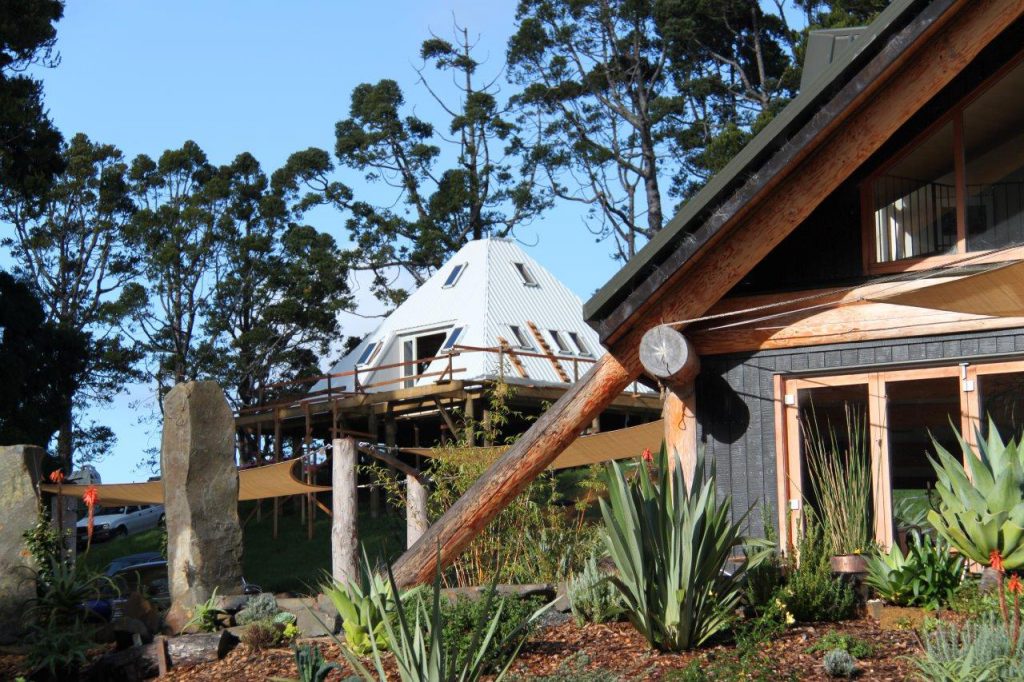 John and Sharon are justifiably proud of their homes which they firmly believe will stand the test of time for generations to come.
For more information on Tehuia Log Homes go to www.tehuia.co.nz.