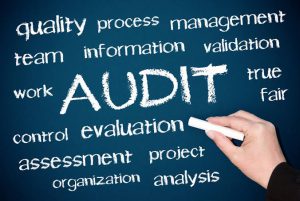 UHY Haines Norton's Audit Manager Bhavin Sanghavi addresses some of the complexity around audit requirements.
A common enquiry from our clients is whether an audit is necessary, and if so who can audit them. To address this issue, we have broken the requirements down by type of entity.
Who Requires an Audit?
Type of Entity: Company
Simply put, all companies require an audit by default; however in certain circumstances, as set out in the Companies Act 1993, the shareholders can vote unanimously not to appoint an auditor.
Before everyone can rejoice that an audit is not required, there are exceptions to which entities can pass this unanimous resolution. These are:
1. Issuers – Any issuers, being listed or deemed issuers, cannot opt out of audit requirements. Deemed issuers are those companies which issue units/shares to the public, but are not listed on any stock market in essence
a.    Large company having overseas ownership of >25% – A large company which is owned 25% or more by an overseas entity cannot opt out of audit requirements.  A "large company" is defined as (any two criteria have to be met):
i.    Company has turnover >$20 million
ii.    Company has total assets >$10 million
iii.    Company has employees >50.
2.   Subsidiary of an overseas entity – Any New Zealand subsidiary of an overseas entity cannot opt out of audit requirements. An overseas subsidiary generally means an entity with 50% or more overseas ownership.
Type of Entity: Society and Trust
There are no statutory requirements for any Society or Trust to be audited in New Zealand, unless they are deemed issuers.
The main reason for a Society or Trust to be audited is that an audit requirement is set out in their Constitution/Trust Deed, or an audit is required by their funding agencies.
In order for a Society or Trust to do away with audit requirements the following steps can be taken:
Amend their Constitution/Trust Deed to remove the audit requirement clause.
Request that the funding agency provide them with a review of the financial statements or arrange for an auditor's confirmation of the grant monies received and spent for the intended purpose.
Who Can Perform an Audit?
Once we have established the requirements of an audit, the next question of concern is who can perform an audit or a review. Again we have broken down the requirements by type of entity for easier clarification.
Type of Entity: Company
On an overall basis a company audit can only be undertaken by a Chartered Accountant holding a Certificate of Public Practice (CPP). The authority for this lies within the Companies Act 1993 and NZCIA's Act and Rules. Additionally, the following specific rules also apply:
Issuers – From 1 April 2012, only Chartered Accountant firms who are Licenced Auditors approved by the Financial Markets Authority (FMA) can audit issuers in New Zealand.
Large Companies, subsidiaries of overseas entities and all other companies can be audited by any Chartered Accountant holding a CPP.
Type of Entity: Society and Trust
Aside from Companies and issuers, there are no other legal requirements regarding who can perform an audit or a review engagement. Therefore, a Society or Trust can essentially appoint even a non-accountant to perform their audits.
However, realistically, entities should only appoint as auditors, those who are trained in audit – generally Chartered Accountants.  This will enable the entity to uncover any issues faced by the organisation and will increase the credibility of the audited financial statements in the eyes of the funder or any other third party.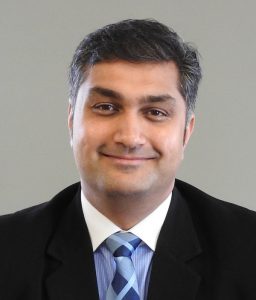 In conclusion, making a decision "to audit" or "not to audit" can sometimes be a complicated one.  We hope this article has been of assistance.
If you have any questions or would like to discuss your audit requirements in more detail, please do not hesitate to contact Bhavin Sanghavi at bhavins@uhyhn.co.nz, or Audit Director Sungesh Singh at sungeshs@uhyhn.co.nz.