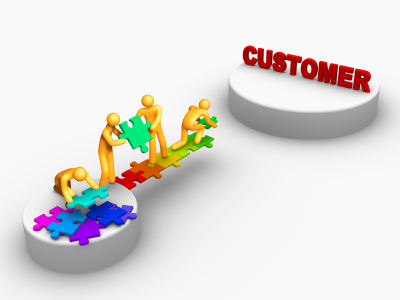 When we look at how to build client relationships, UHY Haines Norton Business Improvement Manager Michael Jamieson has a wealth of experience. In this article he considers the benefits in bucking the trend of online client interaction in light of developing face-to-face client relationships.
Use of the internet and social media has become an increasingly central marketing tool for business.  From the smallest sole trader to the largest corporation, most organisations now have websites and regularly use a combination of Facebook, Twitter, LinkedIn and other various social media applications.
The question I ask is "how do we truly differentiate ourselves from our competition?"  Whenever we Google a particular industry we are swamped with choice.  Even attempts to narrow the search to a particular region or specialty will still give us an overwhelming number of options.
Technology advances now equip even the smallest business with a sophisticated website and related social media platforms.  The internet has become a low cost platform that all organisations can use to promote their products and services.  Naturally all businesses will use optimised wording and images to cast themselves in the best possible light and achieve favourable search engine results.
Online it is increasingly difficult to differentiate ourselves from our opposition.  We may change, update and improve our website or social media strategy, but in this high-tech world it remains easy for our competition to catch up.
Face-To-Face With Your Customers
Is it more important than ever to regularly see our customers in person?  I believe it is, but only if we meet with the primary intention of listening and hearing exactly what our customers' requirements are.  We have already spent considerable time and resource via the internet telling them how special our products and services are.  Every customer meeting is an opportunity to listen to the client and go away and work on products and services that will add value to their business. This is how we build client relationships with loyalty.
If we have listened, and been able to provide solutions that add value to their business, we have in all likelihood formed a trusting business relationship.  While this is always our goal, we should also never take this for granted.  We cannot rely only on our web page and social media to provide all contact with the customer.  We must regularly meet or telephone our clients and listen to them.
Our internet strategy is a vital branding tool and online presence, but it is our person-to-person contact that will ultimately close sales and lead to long-term business relationships.
Ways To Build Client Relationships
From personal experience, I recommend the following strategies to build client relationships with businesses in our community:
A representative from your business should meet with the customer on a non-obligated basis each month or quarter.  This does not have to be a long meeting – this is about listening to your customer and discovering ways of helping them as well as improving aspects of your product and service delivery.
Join a local business breakfast group.  Here you meet other local business people and learn to pitch your business services in a one minute presentation.  Not only can these groups be very good for acquiring new business but they often act as support for a business owner or manager.  Managing business can be a lonely experience at times, and being able to discuss issues you have with like-minded people can be invaluable.
Go to your local Business After Five events.  Most local councils operate some form of monthly event hosted by a local firm, which provide the chance to talk to other local business owners and provide potential opportunities.
Sponsor a school, sporting team or community organisation.  This identifies your organisation as participating in and caring about the community.  This is a positive type of branding that not only enhances your image with clients but also your own staff.
The driving differentiators in business will ultimately be how customers perceive the people in our business, and our ability to build trusting relationships with other organisations and the wider community.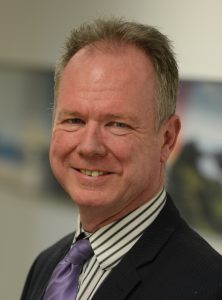 Michael Jamieson works with businesses to identify ways to add value and increase competitive edge, such as increasing profitability, improving cash flow and reducing expenses.  He can be contacted at mjamieson@uhyhn.co.nz or phone (09) 027-663-6062.