This year, instead of sending out printed Christmas cards to our clients and associates, we decided to make a Salvation Army donation – a very worthy cause.  The Waitakere Salvation Army – also known as The Faith Factory – is situated just around the corner from our Henderson office in View Road.  Run by a very dedicated team of staff and volunteers, the centre has been providing care, hope and practical assistance in Waitakere for more than 20 years.
UHY Haines Norton's Grant Brownlee, Yvonne Wood and Debbie Robson all met with Rhondda Middleton, Operations Leader for the Waitakere centre, and were amazed at the huge range of services regularly provided to the community.  These include:
Welfare support in the form of food banks, food parcels, grocery budgeting advice and cooking lessons
Budgeting advice to manage income and expenses, set goals and help alleviate financial pressure
Social work assistance to help individuals and families create goals to reach a functional healthy lifestyle, including parent-coaching and courses
Pre-schooler play groups to allow children and parents to connect with each other
An Early Childhood Education Centre with affordable rates
Youth workers who provide mentoring and support with family relationships
A weekly meal service, showers and laundry facilities for the vulnerable members of the community without homes
Ministry services
The incredibly busy staff and volunteers are truly dedicated to improving the lives of West Aucklanders.  There are a great many individuals and families in need, and the Salvation Army works tirelessly helping people to change their lives for the better. We hope our Salvation Army donation can help improve the lives of many people in need in our community.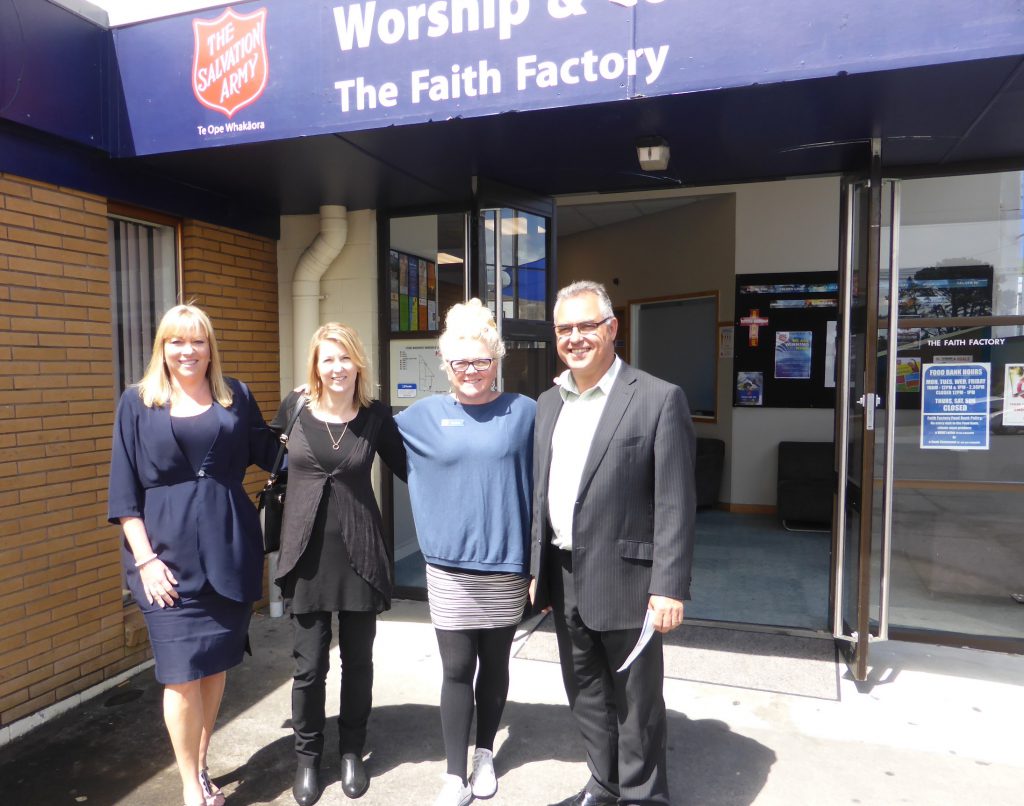 Pictured from left: Yvonne Wood, Debbie Robson, Rhondda Middleton and Grant Brownlee.