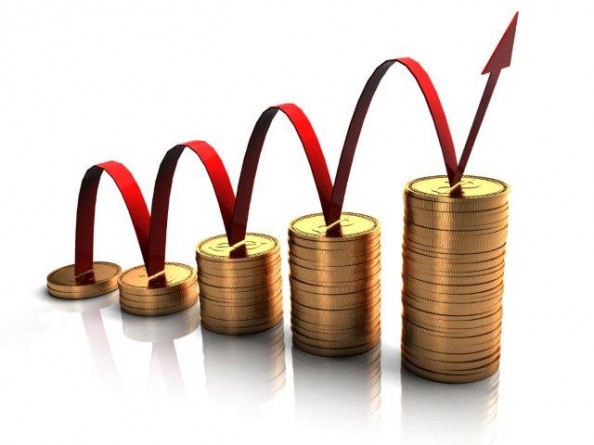 Last year the government reported that small- to medium-sized businesses (defined as businesses with less than 20 employees), comprise 97% of enterprises in New Zealand.  However, our experience has shown that as many as 60% of SMEs are not breaking even on their initial investment.
We recommend focusing on several key areas for adding value to businesses and improving long-term profitability.
Goals.  Regardless of the size or structure of a business, or the industry it operates in, every business must have goals.  These should be achievable, measurable and time-specific to be most effective.  They should also be reviewed regularly (in light of both internal and external influences) in order to effectively continue providing direction for the business.
One-page Business Plan.  While developing a business plan can seem like a daunting and time-consuming task, a good way to start is with just one page.  This forces you to really focus on the core fundamentals quickly and succinctly.  There are many one-page business plan templates available online which provide a professional structure covering the important matters.  A one-page business plan can and should be displayed somewhere prominent for owners and managers rather than being filed away.
Budget.  This is essential not only for funding day-to-day operations, but also for determining how you plan to achieve your goals and the resources you need to get there.  Managing cash flow can be a tricky balancing act for SMEs, and budgets add an essential measure of control over the current situation as well as 'what if' scenarios.
Brand.  A brand is the personality of a business.  While some business owners view branding as a luxury they can't afford, without it businesses essentially have no visual identity and can fail to give customers a reason to choose them over the competition.   Logos, signage, advertising material, premises, company stationery, uniforms/dress standards should all carry a consistent brand image that accurately represent the firm's personality.
Marketing Plan.  A marketing plan can be as simple and affordable as attending networking events such as local Business After 5s or breakfast groups.  An online presence is also vital today, but should accurately represent the brand; a website that functions poorly and contains errors can imply to customers that the product or service will also be of poor quality.
Key Relationships.  SMEs should foster key relationships with customers, suppliers and employees.  We recommend actively developing these relationships and maintaining regular and sincere contact.
Monthly Financials.  Regardless of the software brand or method of accounting used, monitoring and measuring monthly financial information is essential for keeping on track and making any necessary adjustments.
Terms of Trade.  It is worth seeking legal advice and setting up terms specific to your business.  Written terms and conditions will protect your firm, and ensure all parties understand their rights and duties.
Debt Collection.  Don't be shy to ask for money owed.  Unpaid invoices can seriously impact on cash flow, and neglecting to follow these up in a timely manner indicates to debtors that it is acceptable not to pay their bills on time.
Succession Planning.  Don't forget the end goal.  In addition to the business's operational goals, consider where you ultimately see the business heading, and develop a plan for getting there.  Succession planning also benefits your business today by ensuring the leadership is strong and united, and helps the firm to survive marketplace changes.
Focus on Your Strengths.  Every business has strengths and weaknesses, so emphasize what you are good at.  What do you do better than your competitors?  Focus on this as your competitive edge rather than trying to be a "jack of all trades", which has proven to be the downfall of many small businesses.
UHY Haines Norton's Business Improvement Manager Michael Jamieson helps add value to businesses of all sizes by improving profitability and cashflow and adding value.  Contact Michael on 839-0246 or mjamieson@uhyhn.co.nz for more information.