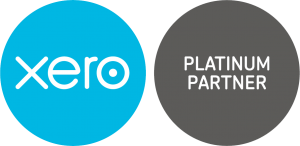 As more and more of our clients make the move to Xero for their accounting software, here are some of our tips for keeping your Xero system efficient and accurate.
Issue # 1: Coding-suggested transactions that can lead to some transactions being incorrectly coded.
Solution
Xero's "suggested transactions" feature is quite clever and it's tempting to just hit 'OK' without looking. However, it's best to read the account code and description first to make sure they are correct before reconciling. Xero's suggested feature works off the last coded transaction with those details, so if one is wrong the rest will be too.
Issue # 2: Bank transfers
Solution
This applies when you have multiple bank accounts in Xero. Xero has a transfer tab when coding to reconcile these transfers correctly. Click on the transfer tab, select the bank account that the money is going to or coming from, and hit 'OK'. Xero then picks up the transfer and when coding the other bank accounts, the transfers will appear green.
Issue # 3: Coding payments to invoices
Solution
Once an invoice is approved, Xero automatically scans the bank accounts to look for the exact amount for that invoice. If the amount is found, it will appear green.
However, some of your customers might pay several invoices at once. This will not be picked up straight away. To reconcile a single amount to multiple invoices, click on the match tab. Once clicked, Xero will bring up all outstanding invoices. Simply tick the invoices that apply and reconcile.
Issue # 4: Part payment of invoices
Solution
This applies when a customer pays an invoice in multiple stages. Click on the match tab to bring up all outstanding invoices. Find the invoice the payment belongs to, and tick. Xero will recognise that the full amount has not been paid and a new button will appear called 'Split'. Click on 'Split' and it will bring up the part payment. Click 'Split' to save, and then click on reconcile.