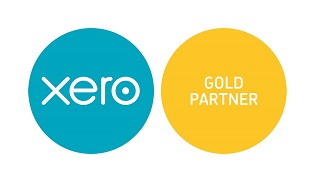 The second in our series of our best tips and tricks for using Xero and getting the most out of your Xero accounting software.
Issue # 1: Applying the correct GST rate to overseas sales.
Solution:
Overseas sales have GST but it is zero rated. If your business has overseas sales, it is best to set up a second sales code in the chart of accounts with the GST tax rate set to zero rated for the new overseas sales code. This will keep your New Zealand sales and overseas sales separate, and avoids you having to change the GST rate each time when reconciling transactions.
Issue # 2: Supporting documents for transactions.
Solution:
Xero has the functionality to upload scanned or photo documents against transactions. To do this, click on the 'Files' button at the top right. This is called your Files Library. This page is where you can upload the documents you require. You can also set up folders in this page relevant to the documents you want to upload, for example, an 'Assets Purchased for the 2017 Income Year' folder. Using folders is a great way to keep your documents organised. Once you have uploaded the documents, they can then be applied to the relating transaction. Find the transaction in the bank account and click into it. Next to the 'options' button on the right is a 'paper' button. Click into it and it will bring up two options to either 'add a file from the library' or 'upload' (i.e. directly from your computer). Click 'from file library', find the document and click the green 'add files' button.
Note – using the Files Library method keeps the document uploaded in the Files Library as well as in the transaction, which can be easier for your accountant to keep track of. If a document is uploaded directly to a transaction it will not show in the Files Library.
If you are also using invoicing and/or billing functions in Xero, you can create directly from the Files Library page with the supporting document attached. Find the document, and on the right side click on the wheel, which will bring up a drop down box. Click either 'sales invoice' or 'bill' and it will take you directly to the invoice/bill screen.
Issue # 3: GST returns remaining in draft stage.
Solution:
If you are filing GST returns using Xero, please make sure that the GST return period is saved as final in Xero. If the GST return remains as a draft, any changes made to bank account transactions after the return has been filed will still be picked up in the draft GST return in Xero, which will then result in the GST return in Xero and the version filed with IRD being inconsistent. If changes need to be made once a return has been filed and 'saved as final', Xero will bring those changes into the next GST return to be filed, as late claims.