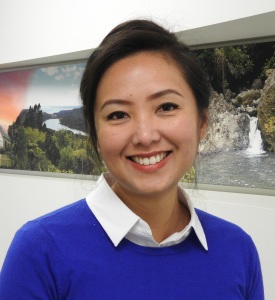 We are delighted to welcome on board Jasmine Kunju as a new Intermediate Accountant in our Henderson office. Jasmine learnt her trade in small-town Te Puke before moving to Auckland four years ago to advance her career. After settling in West Auckland, she was excited at the opportunity to join the UHY Haines Norton team. Jasmine has a passion for travelling, which has led to many exciting adventures both in New Zealand and overseas.
We are sad to have said goodbye to Accountant Emily Liu in our Helensville office, who has moved across the city. We will miss her bubbly personality and positive attitude. We have also farewelled Accountant Stoven Kennerly in our Henderson office.  Stoven was an integral team member who had a talent for deciphering particularly complex accounting issues. We wish both Emily and Stoven the best of luck for the future.
Several staff members have been celebrating exam results recently. Accountants Rafe Williams and Natasha Fernandes have both passed their Management Accounting and Applied Finance exam. Auditors Irshad Mohamed and Samson Ali have both passed modules of the CPA exams, with Irshad passing the Global Strategy and Leadership module and Samson passing the Strategic Management Accounting module.  Congratulations to everyone for these fantastic results.