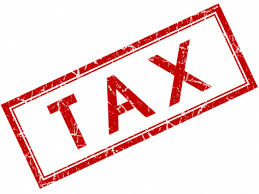 A summary of the latest tax changes for June/July 2017 relating to individuals and businesses.
The government has now set a threshold for reportable tax debt. After extensive consultation, a recent Order in Council has set a threshold of $150,000, meaning that a company's tax debt over this amount may be disclosed to certain credit reporting agencies.
If you are a provisional taxpayer and a company shareholder, you may now elect to be paid a PAYE salary in order to pay tax throughout the financial year. Although you will still have to pay provisional and year-end tax, the amounts are likely to be much less due to the PAYE contributions. There are potential drawbacks to this, in that if you take a PAYE salary you continue with that for the life of the company, although you are permitted to lower your salary. Another potential catch is that you will need to estimate your provisional income in the year you change to a PAYE salary, and if you underpay the provisional tax it will be subject to use of money interest at a rate of more than 8% per year.
Changes have been made to foreign trust disclosures in New Zealand. Although a foreign trust generating foreign income will still not be subject to New Zealand income tax obligations, on that income there are now new disclosure requirements.
1. A foreign trust will now need to register with IRD upon formation, disclosing details of the settlor, trustees, protectors and beneficiaries.
2. An annual return containing financial statements and distribution disclosures will need to be filed with IRD.
As a result, information relating to the activities of foreign trusts will be held by IRD and if necessary be made available to the tax departments of other countries.
You may claim a donation tax credit on school fees or state-run kindergartens, provided the fees go to a 'general fund' and you have a receipt with the word 'donation' on it. You may not claim a donation tax credit on attendance due fees, tuition fees, tertiary fees, private kindergartens or other early childhood fees.
A new student loan calculator is available on the IRD website. It is useful for calculating how long it will take to become loan-free, the impact of extra repayments and how overseas-based borrowers can save on interest.
For the 2017 tax year, the motor vehicle mileage rates are $0.73 per km for petrol, diesel and hybrid cars, and $0.81 per km for electric cars.
Please contact us if you have questions regarding any of these tax areas.