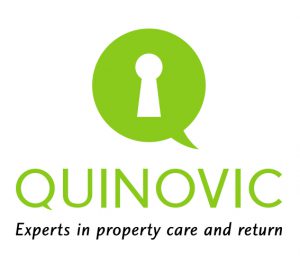 Many people believe they can save money by managing their rental properties themselves. However, with recent changes to the Residential Tenancies Act 1986 (RTA), and with more changes on the way, it is becoming increasingly difficult for landlords to keep track of the risks and compliance requirements, while still trying to maximise their investment return. Virendra Gupta, Franchise Owner of Quinovic Kumeu, shares some insights into these changes which landlords need to be aware of.
In a recent article published by the Ministry of Business Innovation and Employment, MBIE put landlords and property managers "on notice" to ensure their properties meet the regulations set out in the RTA.
1. Tenancy Law Changes in the Pipeline
In May 2017 the Residential Tenancies Amendment Bill (No. 2) was introduced to Parliament. The Bill is intended to correct some issues that are very topical at present:
Tenant damage – tenants are currently not liable for damage they cause unintentionally and which is covered by the property owner's insurance. This means the landlord can be left paying their insurance policy excess to cover the costs not met by the insurer. The proposed amendments will make a tenant liable for their landlord's insurance excess of up to four weeks' rent equivalent, for each incident of damage caused by carelessness. This will give tenants an incentive to take care of the property and encourage the landlord to have appropriate insurance cover. Damage caused intentionally or by a criminal act remains the liability of the tenant, and the landlord remains responsible for fair wear and tear.
Meth Testing Standards released – the long-awaited Standard (NZS 8510) for testing and decontamination of methamphetamine-contaminated properties has been released. This standard adopts a single level of 1.5 micrograms of methamphetamine per 100 cm2 of surface sampled, regardless of whether a property was involved in the production or use of meth. It also specifies best-practice procedures for undertaking decontamination while avoiding unnecessary costs and disruption for property owners and occupants. Every landlord should familiarise themselves with the new Standard and the importance of a pre-tenancy baseline test, as there are potential repercussions in insurance and tenancy matters if the requirements are not met. Some recent cases have shown that the Tenancy Tribunal is now starting to expect landlords to complete a meth test prior to commencing a new tenancy, on the grounds that it is part of the owner's responsibility under the RTA to provide the property in a reasonably clean and tidy state.
Unsuitable properties – there have been recent court decisions against landlords who have let unsuitable properties, such as garages, for residential tenancies. The Bill gives the Tenancy Tribunal full jurisdiction for any premises occupied for residential purposes, regardless of whether the occupation would be unlawful.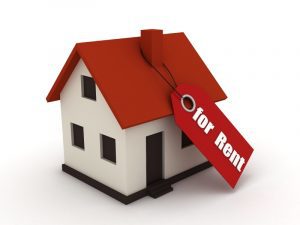 2. Insulation
Insulation statements are compulsory on all new tenancy agreements signed since 1 July 2016. The landlord must disclose whether there is insulation in the rental home, where it is, what type and what condition it is in, therefore allowing the tenants to make an informed decision. Appropriate ceiling and underfloor insulation will be compulsory in all rental homes from 1 July 2019.
3. Smoke Alarms
New regulations came into force on 1 July 2016 requiring landlords to have the right type of smoke alarms installed in the right places. All new or replacement smoke alarms must be long-life photoelectric smoke alarms with a battery life of at least eight years that meet the required product standards, or a hard-wired smoke alarm system.
To discuss these changes, or any of your property management requirements, contact Quinovic Kumeu's Franchise Owner Virendra Gupta on (09) 973 5527 or email VirendraG@quinovic-kumeu.co.nz, or contact your local Quinovic Property Management office.