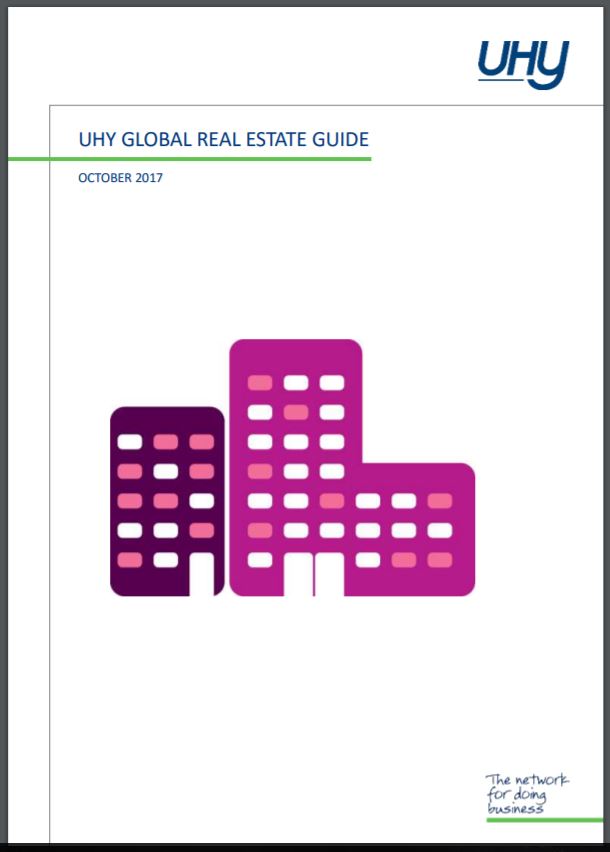 International accounting network UHY has released its 2017 "Global Real Estate Guide".
As the world becomes more globalised, many investors, both corporate and private, are looking for international opportunities. Investors need to effectively navigate the rules and regulations of the country where the property is situated. Just like with other major investments, it is essential to undertake proper planning in order to avoid pitfalls.
Information from over 60 countries can be accessed in the guide, covering areas such as real estate regulations (e.g. deduction of expenses and interests), tax rates (e.g. VAT, wealth tax and inheritance tax) and it also touches on some tax planning techniques. Given the scope and complexity of each individual country's laws and regulations, this publication is a useful tool for starting to become familiar with the issues involved.
"The Global Real Estate Guide reflects the commitment of UHY member firms to provide outstanding real estate advice and offers the opportunity to connect directly with the experts in each country identified within the guide," said Clive Gawthorpe, chair of the UHY Tax special interest group and tax partner at UHY Hacker Young, Manchester, UK.
For more information on international property, please contact UHY Haines Norton's Managing Director Grant Brownlee on (09) 839-0297 or email grantb@uhyhn.co.nz.