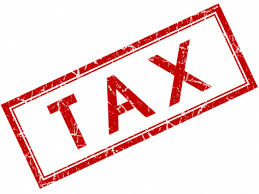 A summary of the latest tax changes relating to individuals and businesses.
Businesses may apply to the Commissioner for a six-monthly GST filing frequency if their taxable supplies do not, or are not likely to, exceed $500,000 (excl. GST) in a twelve-month period. This option may be beneficial to help reduce compliance costs for those businesses currently filing one- or two-monthly GST returns.
Businesses may apply for a six-monthly GST filing frequency regardless of the value of their taxable supplies if those taxable supplies are seasonal. Seasonal is defined as 80%+ of taxable supplies being made within a six-month period that ends on any day that falls within the last month of the tax year.
For GST purposes, zero–rated supplies must be included on GST returns along with the total taxable supplies. A definitive list of zero-rated supplies, including duty-free goods, exported goods and services and financial services, is available on the IRD website.
The IRD is proposing that salary and wage earners, whose only other income is from interest and dividends, become exempt from having to file annual tax returns. IRD will be able to gather the required information directly from the income sources, and will automatically issue any refunds due.
Inheriting money from an overseas estate can potentially become a tax liability because the overseas estate is considered to become a foreign trust. Inheritances of lump sums of money are not taxable, but any interest earned by the estate before the capital is distributed will be subject to tax for the beneficiary on the distribution of the interest.
Developers, dealers and builders are the three categories of people involved in land type businesses for income tax purposes. Developers and dealers, who are not generally involved in erecting buildings, can purchase investment property and will not incur tax on any capital gain if they hold the property for a minimum of 10 years. If a builder builds an investment property, or makes significant improvements to an investment property, the 10 year time frame commences from the date the building or improvements are completed. These rules also apply to investment property owned by an associated person or entity.
IRD has launched a helpful new online Business Survival Guide designed to take you through the steps of setting up your business, and to give you an understanding of your tax obligations.
Paying lump-sum bonuses to employees requires special treatment of the PAYE, and deductions may include KiwiSaver deductions and employer contributions, and student loan repayments where applicable. MBIE has a practical guide to taxing lump sum bonuses to help you to get the calculations right.
Please contact us if you have questions regarding any of these tax areas.