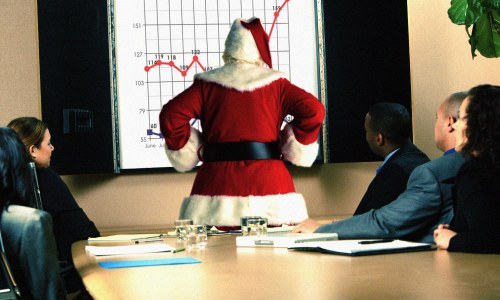 UHY Haines Norton Director Andrew Scott shares his top tips for preparing your business for Christmas and the holiday season.
"Twas the night before Christmas, when all through the office, not a computer was whirring, not even a click of a mouse; the billings were dispatched in the post with care; in the hopes that payment (fingers crossed) soon would be there".  Okay – so not exactly a Christmas classic but one many small business owners might relate to!
The year has rapidly disappeared and Christmas is upon us.  This unique time of year is a chance to celebrate, to take a break or better yet, a chance to take stock and refocus for the New Year.  Here are some tips for managing your business over the holiday period.
Managing Cash Flow
This time of year can be challenging for businesses who close down or experience a downturn in sales.  Many businesses need extra cash to cover staff payments, holiday pay, overheads and to service debts while little or no income is coming in.  It's crucial to plan for this period so as not to be crippled by the lack of cash flow.
If not already, get the last of those November invoices out and bill subsequent ones as quickly as possible.  Every day that passes will significantly impact your chance of getting paid before Christmas.
Chase outstanding invoices with real purpose.  Make it a priority and don't be afraid to enforce late payment penalties or interest if your terms provide for them.
Consider reducing payment terms.  If your standard payment terms are the 20th of the following month, reduce this to 7 days to help keep debtor payments as current as possible.
Budgeting is essential.  Maintaining monthly or quarterly budgets allows you to forecast your income and expenditure for December to February.  Identify any shortfalls and put plans in place to minimise it.  Put money aside earlier in the year to help cover the holiday period.  Alternatively, approach your bank to set up or increase your bank overdraft for a period.
Christmas Expenses
This is the time of year when you usually spend the most on staff and client entertainment.  Inland Revenue provides specific rules regarding different types of entertainment expenses.  Here are a few that might be helpful at this time of year.
Costs associated with a staff Christmas party, such as food, drink, venue hire and entertainment, are all 50% deductible.
Gifts for customers are usually classed as business expenses and are generally 100% deductible.  However, if food and drink are provided as gifts to customers, clients or suppliers off-site of business premises they will be limited to 50%.
Gifts for staff are generally fully deductible, but may be subject to PAYE or FBT depending on the nature of the gift.  Generally:
− Gifts of cash – fully deductible, but subject to PAYE.  The business should typically gross up the payment and include this in their payroll.
− Gifts (food or drink) – fully deductible if subject to FBT, otherwise 50% deductible.
− Gifts (other) – fully deductible, but majority subject to FBT unless certain "de minimis" exemptions apply.
If you take a customer out for a meal or provide one on your premises it is 50% deductible.
Any donations your business makes to a registered charity, whether in the form of money, food or gifts are 100% tax deductible.
Tax Obligations
There are various tax obligations that fall due in January.  These should be prioritised because late payments will incur penalties.  Prepare for these prior to Christmas if you are on holiday in January.
GST ending 30 November 2017 is due to be filed and paid by 15 January 2018.
Provisional tax is due on 15 January 2018 if you file GST on a monthly or two-monthly basis, or you are not registered for GST, or if you use the ratio method.
Employer monthly deductions are due on either 15 January 2018 or 22 January 2018 depending on the level of PAYE and ESCT you deduct per year.
Quarterly FBT returns and payment are due on 22 January 2018.
Other Considerations
Remember to let customers, suppliers and others know in advance your Christmas close-down hours and when you re-open for business.
If you require additional stock to keep running over the period or your business premises or goods are at greater risk, make sure your insurance cover is sufficient and up to date.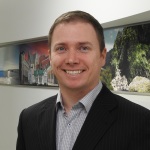 And finally, if you are setting New Year's resolutions then don't forget to include plans for the business.  As small business owners our personal goals are often achieved out of business success!
UHY Haines Norton Director Andrew Scott can be contacted on (09) 974-4529 or email andrew.scott@uhyhn.co.nz.