Now that it is April and another financial year is over, you will start receiving all kinds of year-end documents. Keeping these financial year end records together as you receive them can save you a lot of time and effort later on.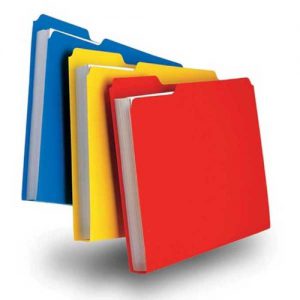 Important documents include:
Bank statements showing balances at 31 March.
Loan summary statements or loan statements showing the balance at 31 March, the interest paid for the year, the interest rate at 31 March, and the date of the last interest charge prior to 31 March.
Interest income certificates.
Investment portfolio summaries.
PIE income summaries.
Creditor invoices dated on or before 31 March, where payment is due in April (if you do not recognise creditors in your accounting ledger).
A list of debtors owing you money (including GST) at the close of business on 31 March. If a customer paid you on 1st April or later for goods or services supplied before 31 March, then he/she is a debtor.
Your annual stock take, consisting of the value (cost to you) of each stock line excluding GST – preferably taken as close to 31 March as possible. In addition, compile a list of the value (excluding GST) of any work in progress as at 31 March, i.e. those jobs you have substantially completed but not yet invoiced. These items should be separate to your stock take figures.
Income protection/disability insurance summaries.
In addition to these documents, there are items you may have received earlier in the year that we will need copies of to complete your annual accounts. These include:
Term deposit rollover statements/confirmations.
Sale & Purchase agreements/tax invoices, settlement statements and legal invoices for any property purchased during the year, if the property is owned by a trust/other entity we prepare accounts for, or if that property is income earning.
Invoices for all business/trust assets purchased costing over $500 (excluding GST).
Statements showing any investments (i.e. shares) purchased or sold during the year, and any dividend income received.
Hire purchase set-up documents, and repayment schedules showing interest split and balance owed.
Loan set-up documents.
Insurance invoices.
Legal invoices, gifting documents, or other trust resolutions.
Home office expenses including rates, insurance, power and mortgage interest.
Donation receipts including school donations.
Details of any unusual items that we may need to be aware of, or any related entity transactions for the period, for example sales to a family member/staff member.
We recommend reconciling your ledger before you submit it to us. This can save us time, and you money.
Bank accounts, credit cards, loans and hire purchases: the balances in your ledger should reconcile to the statement balance.
Wages: the wages expense in your ledger should match the wages on the PAYE returns filed with the IRD. Items to look at if the wages expense does not reconcile are where any pay periods that span the year end are not fully returned in the period that payment is made to employees, or deductions have been made from employees' wages and forwarded to the Ministry of Justice or used to repay an employee's tool account (for example).
GST: the GST balance in your ledger should match the GST owing to the IRD at 31 March, taking into account GST on debtors and creditors (where GST is on payments basis) and any prior period adjustments not yet made. Do the GST returns as they are now showing in your ledger match what was previously filed with the IRD, or have transactions been recoded after the GST return was filed for the period?
As always, we will provide you with our financial year end standard checklists to complete and return with your records. However, we hope this advice is helpful and saves you some time and effort when you come to collect everything and send it in to us.
Erin Gibson is an Accountant at UHY Haines Norton.