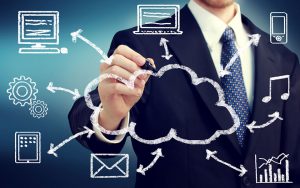 Technology continues to advance at a greater rate than any other industry, and it can be a struggle for SMEs to keep up with the rapid changes. IT professionals Ginger IT share the top five IT areas that they believe small businesses should focus on for success.
IT Policies
Businesses that use computers, email, the internet and software on a daily basis should have some form of IT policy in place. It is important for employees to know what is expected and required of them when using the equipment provided by their employer, and equally as important for a company to protect itself by having policies to govern areas such as personal internet usage, email usage, security and data retention. There are plenty of ideas and examples online to get you thinking about what your particular policy could include.
Security
When your business needs to store sensitive information on a network, it is essential to maintain strong authentication procedures to make sure that only authorised individuals have access to that information. You would be surprised at how many people still use "password" or "qwerty" as the one and only defence against hackers. Keep in mind that hackers have access to software that guesses passwords with common dictionary words. Having complex passwords is the cheapest and easiest line of defence against hackers. It's also handy to implement a system that requires passwords to be reset regularly.
Managed IT Services
Managed Service Providers provide infrastructure built with a proactive mindset. They monitor your network operations remotely with technical engineers on the case, guaranteeing the expertise and efficiency to resolve performance problems before your business operations are impacted. They generally work out cheaper with several technical engineers monitoring your environment at less than the price of one in-house IT manager. By letting someone else worry about technical support and security, you can focus on the bottom line.
Company Website
Most people rely on search engines like Google when they are looking for things these days, meaning that if your company is not online, do you really exist? Your website is a virtual business card. It not only supplies potential customers with sought-after information like contacts, hours of operation and areas of expertise, but it also conveys the image and business culture that sets you apart from others.
Social Media Profile
In addition to your website, it's become increasingly important to establish your firm's presence across social networking services like Facebook and Twitter. Social networks enable businesses to share information on upcoming deals, specials, events, competitions, staff news and so on by communicating directly with customers already interested in their business. Short, direct messages work best: talk about what your business is doing, new products and promotions, or anything else likely to pique the curiosity of your clientele.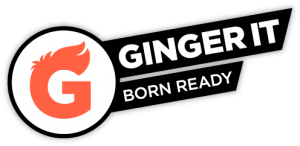 Ginger IT are specialist Managed Services IT providers ready to deal with all of your technical issues. For more information contact them on (09) 973-0727 or hello@ginger-it.co.nz.