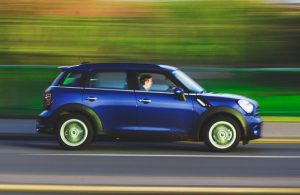 Inland Revenue has published the new rules for claiming vehicle expenses based on mileage for the 2017/18 financial year onwards. Where a motor vehicle is used for both business and personal use, deductions can be claimed for the business use portion using either:
A costs method calculation based on the business portion of actual costs; or
A kilometre rate method calculation based on business kilometres travelled.
If you choose the kilometre rate method there are several rules you should be aware of:
You are not permitted to change the method of calculation to the actual costs method until the vehicle is sold.
You must keep a logbook for 90 days of the financial year, to evidence a representative sample of annual business travel. This is good for three years.
You must record the number of kilometres the vehicle has travelled during the financial year by taking a speedometer reading on balance date every year.
Kilometre rates vary depending on both the vehicle's cc capacity and whether it is petrol, diesel, hybrid or electric.
Kilometre rates also vary between two tier rates. 'Tier One' is a combination of fixed and running costs, and applies to the business portion of the first 14,000 kilometres travelled during the financial year. 'Tier Two' applies to the running costs of any subsequent kilometres travelled during the financial year.
For more information on using the kilometre rate for claiming business vehicle expenses please contact us, or visit the IRD website.