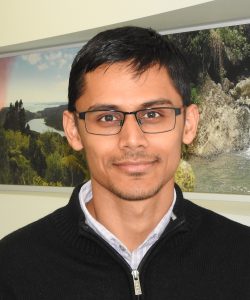 Welcome on board to Dhruv Mehta, who has joined us as a Senior Accountant working in the Tax team at Henderson. Dhruv originally graduated with a degree in Commercial Law specialising in Tax and is now a fully qualified Chartered Accountant. He has a passion for technology and using that technology to create efficiencies for a client's organisation. Outside of work Dhruv is an avid cricket fan and loves to watch live cricket games in summer.
We have said goodbye to Accountant Christa Louis in our Henderson office. Christa was with UHY Haines Norton for more than five years, progressing steadily through the ranks from an intern to Junior Accountant and most recently to Intermediate Accountant with full Chartered Accountant status. Christa is taking a position with another firm in central Auckland to be closer to her home.
We have also said farewell to Accountant Ben Carmichael in our Helensville office. Ben joined UHY Haines Norton just over a year ago, and was an integral part of the Helensville team. He is now taking on a new challenge focusing on systems and software. We wish both Christa and Ben the very best for their new positions.