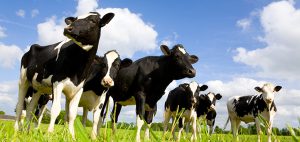 The Ministry for Primary Industries (MPI) is scrambling to update estimates of farms infected with Mycobacterium bovis disease after property numbers under question exploded from 129 to 299 farms.
This is not just limited to dairy farms but is having a real impact on the farming sector in general. Already the disease has been found in Cambridge, and MPI are unclear if the latest cases found are a blimp or the start of an epidemic.
Nearly 1,700 properties are of interest because of risk events such as animal movements, the supply of milk for animal feed, or because they are adjacent to infected properties.
MPI reported to a Parliamentary select committee that the disease is likely to have been in New Zealand since December 2015.
If it is concluded that it is the start of an epidemic then the focus will need to shift from eradication to containment.
I guess overall this whole issue really highlights the need for a good stock movement tracking system. The NAIT system is that system but it appears that some farmers are not using it to record all livestock movements, especially when stock has not been directly sold to the slaughterhouse or to sale yards.
However, with changes to the animal welfare code that has recently been published and the recent report relating to the NAIT system there are going to be some hefty penalties for farmers that are not complying with these requirements.
In the meantime we will need to watch this space.
UHY Haines Norton Director Mark Foster is a specialist in Farm Accounting. If you would like to discuss any aspect of Farm Accounting, please contact Mark at markf@uhyhn.co.nz or phone (09) 420 7957.