A new study by UHY International finds that New Zealand's tourist expenditure is four times higher than the global average, and more developed economies are struggling to expand their tourist infrastructure as quickly as emerging market rivals.
Tourist spending represents 5% of New Zealand's economy, four times higher than the global average of 1.2%, shows research by UHY, the international consultancy network.
The rate of growth in tourist spending in New Zealand over the last year was 3% up to USD$9.4 billion in the last year, from USD$9.1 billion in the previous year.*
New Zealand was ranked 5th in the study. UHY studied 34 countries around the world, looking at spending by tourists (including travel to the country) in the past two years as a percentage of that country's Gross Domestic Product (GDP).
The New Zealand Government has recently strengthened efforts to attract tourists to the country. It has committed NZ$649 million to protecting the country's natural resources as maintaining a clean environment.
The study found that European economies, on average, have a higher level of tourist spending in their countries as a percentage of GDP (2.1%) compared to emerging markets (0.7%).
However, the UHY study reveals that emerging markets are outstripping European economies in the rate of growth in tourist spending in the countries. On average, emerging markets saw tourist spending increase twice as fast as European economies over the past two years (2.2% compared to just 1.1% growth for Europe).
Grant Brownlee, Managing Director of UHY Haines Norton (Auckland) Ltd, comments: "Tourism helps economies such as New Zealand's support job creation and business growth, but it needs constant investment."
"Tourism is a major battleground in the global economy – both in terms of generating hard currency and soft power."
"The recent Government budgetary promises represent a real commitment to international tourism in New Zealand, as ensuring the natural beauty of the country remains is critical to ensuring the 'NZ 100% pure' brand remains authentic."
"As globalisation continues and more people get the opportunity to travel more widely, tourism is likely to become an even more important source of jobs and a catalyst for business creation and growth. Governments need to recognise the opportunities it brings."
"Many higher growth economies are looking to rapidly expand the infrastructure capacity needed to support large numbers of tourists arriving. Additionally, many emerging tourist hotspots are constantly investing in new attractions to keep visitors longer and to spend more."
Tourist Spending Represents 5% Of New Zealand's Economy – Four Times Higher Than Global Average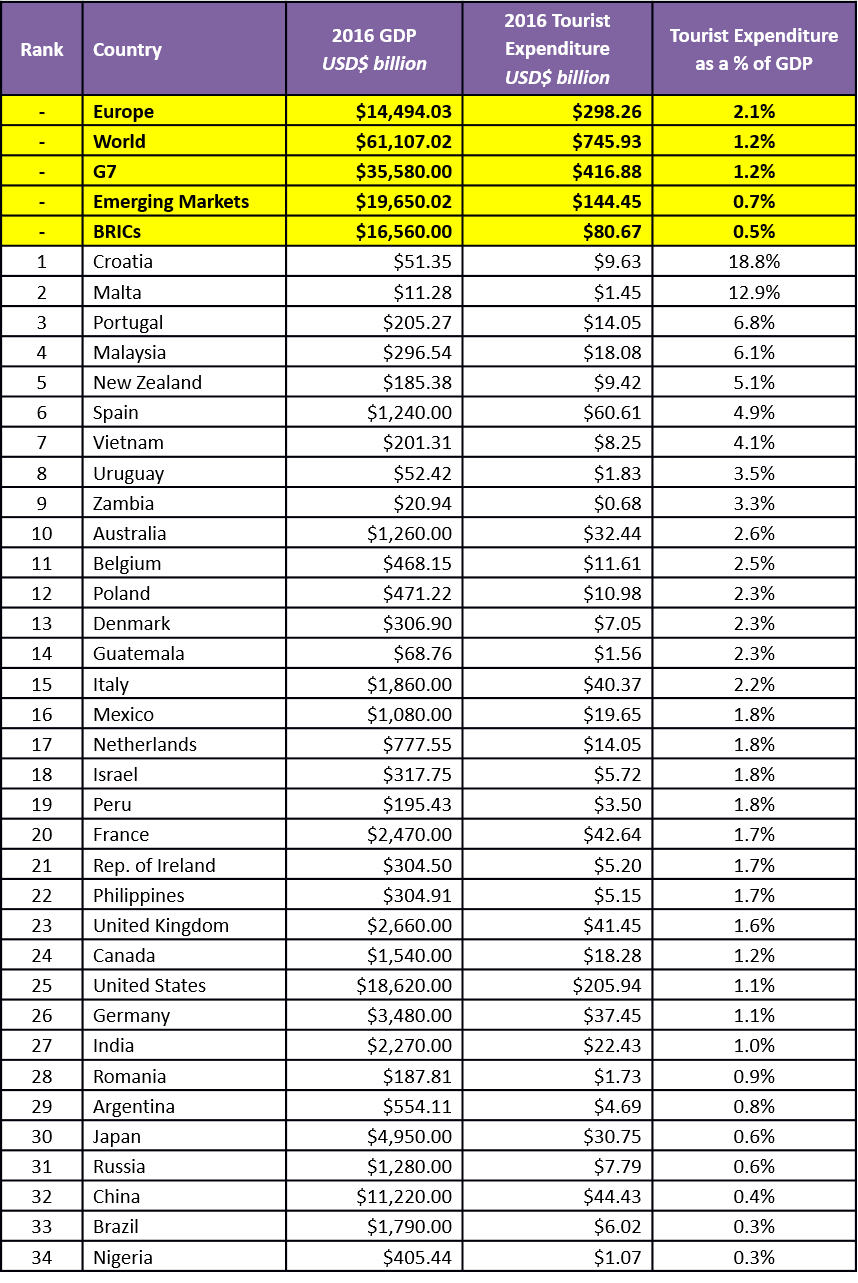 New Zealand Sees Tourist Spending Increase By 3% In Past Year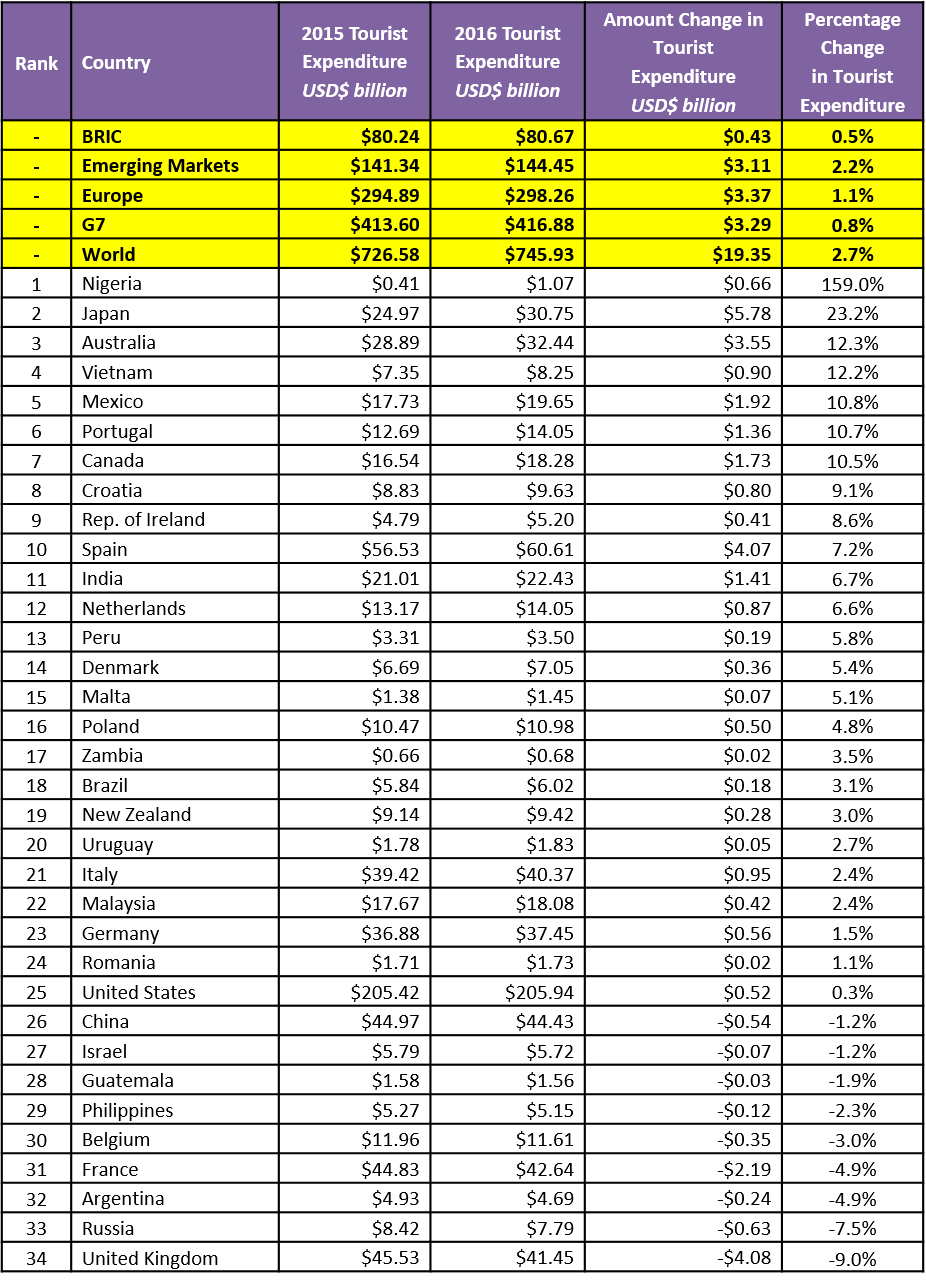 Source: IMF and UNWTO (UN World Tourism Organisation). The numbers have been rounded.
*In 2016, latest data available
**Source: UN World Tourism Authority
*** National Statistics Institute (INE), July 2017