UHY Haines Norton are proud to have the opportunity to work with a large number of not for profit clients. These organisations operating in the not for profit sector work extremely hard and accomplish some incredible achievements. Here we share with you the story of one of these clients, Supreme Sikh Society of New Zealand.
UHY Haines Norton audit clients Supreme Sikh Society of New Zealand was established in 1982 and has more than 500 financial members and 2,000 non-financial members. The Society's Sikh gurdwaras are located in Takanini – which is the largest gurdwara in New Zealand – and Otahuhu, and have a completely open-door policy.
From their gurdwaras in Takanini and Otahuhu, Supreme Sikh Society work incredibly hard to give back to the community they call home, providing constant assistance on a major scale. The Society provides free food to around 5,000 people every week, 52 weeks per year. Most of this is during weekends, where they serve approximately 3,000 locals from throughout the community with lunches and dinners. Afterwards the leftovers are packed up and distributed to the homeless. To undertake this massive task the Society has a team of female volunteers who start at five o'clock in the morning every day. But that level of commitment to serve the South Auckland community is not uncommon among these gurdwara members.
The Society provides free cultural education to 420 students on a yearly basis and runs a fully-fledged school on their premises. Last year, with the help of the Healthy Families organisation and the Auckland Teaching Gardens Trust, they planted 80 fruit trees and developed a communal garden for their neighbourhood. During Matariki they planted an additional 4,000 seedlings of different fruits and vegetables on their 11 acre property.
The gurdwara operates off the grid, running completely on solar energy and two water bores. Now the Auckland Council are planning to make it a community hub in the event of a disaster. "They have so many facilities that would make their gurdwara and their land a place of safety for local community to gather in a time of emergency," said Melanie Hutton, who is the Senior Resilience and Welfare Advisor from the Council's emergency management department.
"We're very keen to support them in that role for being that place of safety," she added. "It's been a really precious and rare experience to have a place within a community have so many aspects of resilience embedded in their place, like the water, the photovoltaic, the gardens, the kitchen, the open-hearted generosity."
Plans are now underway to build seven sports fields on the grounds, including South Auckland's very first hockey turf.
The Society's spokesperson Daljit Singh said connecting with their community has made their Sikh members feel proud to be New Zealanders. "Our generation came here but after that our kids were born here so they feel different to what we felt when we first came here," he said.
"We had a barrier because of the language, those of us who came from India and hardly spoke English back then. It was hard and people didn't understand us in the beginning. But this generation, they feel there's no difference between other New Zealanders and them," said Daljit. "So they actually feel very honoured to be a Sikh in this country, having a freedom of voice, freedom of culture, freedom of religion and mixing more with other communities than just us."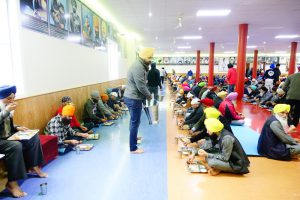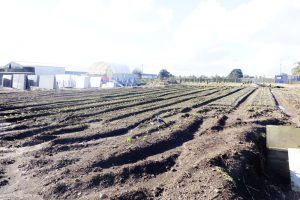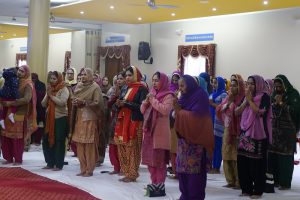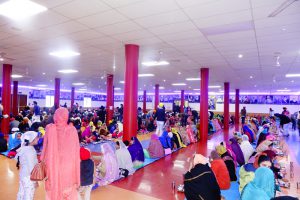 UHY Haines Norton's Audit team are proud to act as auditors to Supreme Sikh Society of New Zealand.
How Can UHY Haines Norton Help?
The not for profit and charity sector have very specific financial reporting requirements and standards. Our auditors are specialists in conducting not for profit audits and reviews to meet those specific legal requirements, ensuring Supreme Sikh Society and every other organisation has complete peace of mind in meeting their compliance obligations. We successfully navigate the entire audit, review and filing process for not for profit and charity organisations of all sizes, enabling them to concentrate on running their organisation.
To learn more about how we can help with your not for profit audit requirements, please contact Audit Director Bhavin Sanghavi on (09) 839-0248 or email bhavins@uhyhn.co.nz.