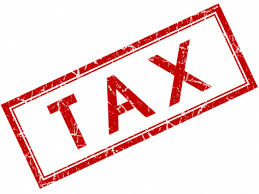 A summary of the latest tax changes and news relating to individuals and businesses.
Proposed new rules for GST on low-value imported goods have been announced. The changes would require offshore suppliers to register for, collect and return New Zealand GST on goods valued at or less than $1,000 which are supplied to consumers in New Zealand. The changes are expected to come into effect from 1st October 2019.
ACC expects to refund approximately $100 million to around 300,000 business customers who have been incorrectly charged provisional invoices or first-year levies. If you were in your first year of self-employment between 2002 and 2017, or you paid provisional ACC levies after ceasing trading, you may be owed a refund. Visit the ACC website to check if you are one of the business customers who may be affected.
A new online tool is available to help small businesses improve their health and safety performance. The SafePlus Online Self-Assessment Tool provides specific, tailored advice which small businesses can implement, and allows assessments to be repeated regularly to maintain standards.
The Health and Safety Association of New Zealand Register is a comprehensive resource for businesses to find health and safety advice and services. Their adviser register allows you to search for an expert in your specific industry and area.
Please contact us if you have questions regarding any of these areas.