Congratulations to UHY Haines Norton audit client Aktive – Auckland Sport and Recreation – who have been awarded the Governance Mark for Sport and Recreation in New Zealand from Sport New Zealand.
Aktive is an umbrella organisation strategically partnered with major sporting organisations across the greater Auckland region. Committed to helping people and communities achieve sporting habits for life, Aktive invests in organisations and projects that will get more people active and playing sport. Its partners include Sport New Zealand, the Auckland Council, Foundation North, the Lion Foundation, Sport Auckland, Harbour Sport and Sport Waitakere, as well as a number of commercial sponsors. Its vision is to make Auckland the world's most active city.
The Governance Mark is an independently assessed quality assurance standard for the sport and recreation sector in New Zealand. It is awarded for a three-year period and it signifies that an organisation is clear about how it intends to use its most valuable resources: time and money. It also acknowledges that the organisation has a good director recruitment practice, a clear Board role and a culture of external accountability.
In awarding the Governance Mark to Aktive, Sport New Zealand acknowledged the organisation's strong focus on strategic advancement and its commitment to building on the progress it is making with its partners across Auckland.
UHY Haines Norton are proud to act as auditors to Aktive and to be the preferred audit service providers to Aktive's sporting organisation members. Aktive and its members work hard and passionately to instil a love of sport and recreation in Aucklanders, and we are extremely proud to be associated with them.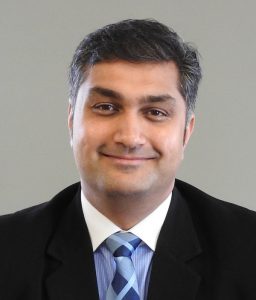 The UHY Haines Norton Audit team help not-for-profit and charity organisations to have complete peace of mind in meeting their specific industry compliance requirements. To find out how we can help you, please contact Audit Director Bhavin Sanghavi on (09) 839-0248 or email bhavins@uhyhn.co.nz.