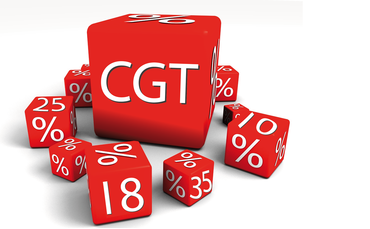 The Tax Working Group has now released its final report where it makes key recommendations regarding Capital Gains Tax as well as other New Zealand taxes. The TWG proposes that CGT applies when an asset is sold or disposed of (or when there is a change of use). Here we summarise the main points regarding CGT.
Scope of Capital Gains Tax
The proposed CGT tax covers:
Shares
Land, including commercial properties, baches, rental properties and farms, but excluding the family home. The family home, or "excluded home" is the place a person owns where they choose to make their home and you can generally have only one family home.
Intangible property such as goodwill, intellectual property and software
Business assets
Home Used For Income-earning Purposes
There are two options proposed by the TWG for instances where a home is used to earn income, such as home office, flatmates/boarders, or used in part for Airbnb. The first option is if less than 50% of the home is used for income-earning purposes then the entire property will be treated as the excluded family home. The second option proposes to apportion the capital gain between income-earning use (and applying CGT to it), and personal use.
Capital Gains Tax Rate
Capital gains will be taxed at a person's marginal tax rate.
Valuation Day
The implementation date will be known as 'Valuation Day', and CGT will apply to gains and losses that arise after that date. Therefore taxpayers with assets within the CGT scope will need to:
Determine the value of the asset as at Valuation Day
The increase or decrease in value of that asset from Valuation Day until the date when the asset is sold or disposed of will be the capital gain or loss
The TWG recommends that a number of valuation methods are provided by IRD to suit the asset, such as QVs or ratings valuations for land. It is also recommended that a 'median rule' apply to calculate capital gains/losses in order to even out capital gains and avoid subjecting taxpayers to tax on artificial paper gains or losses.
Calculating CGT
CGT is calculated at the time an asset is sold or disposed of. The cost of acquiring the asset will be deducted at the time of sale/disposal, along with any other capital expenditure incurred (such as improvements made after acquisition). Expenses classed as holding costs, such as repairs and maintenance, interest, rates and insurance, are deductible in the year in which they are incurred. The TWG has recommended that losses arising when an asset is sold/disposed of are ring-fenced. CGT should be included in your provisional tax calculations in the same method as for other income.
Entities Affected
The TWG has proposed that CGT be applied to all New Zealand individuals and entities, including companies, partnerships, trusts and look-through companies.
Rollover Relief
The TWG recommends an allowance for rollover relief in the CGT rules, which would allow for CGT to be deferred until there is a later disposal. For example, where land is transferred under a will then rollover relief would allow the CGT to be deferred until such time as when the land is subsequently sold. The recommendations include:
Rollover relief to apply to all transfers of assets on death
No rollover relief to apply to gifting while the person is still alive
Rollover relief to apply to business restructures which result in asset disposal but with no change in ownership
Rollover relief to apply to assets disposed of by involuntary means, such as destroyed by a natural disaster
Rollover concession to apply to small businesses which sell business assets then reinvest the proceeds in replacement business assets
As with all taxes, we believe the devil will be in the detail. We will provide a further update once the politicians have put their spin on a CGT!
Tim Livingstone is a Consultant at UHY Haines Norton.