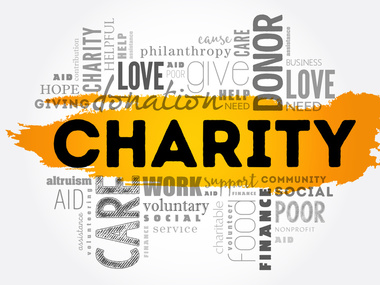 International charities and not for profits have recently come under increased scrutiny following various scandals and accusations of unjustified executive pay. UHY Haines Norton's Audit and Assurance Director Sungesh Singh was recently asked what the situation in New Zealand is for this sector: whether public confidence has dropped like it has in the UK and US, if regulatory scrutiny has tightened, and whether there are any implications for auditors.
Has Public Confidence In Not For Profits Dropped In New Zealand?
The not for profit or charities sector in New Zealand is large. There are more than 27,000 registered charities, which equates to the sector being a relatively large employer too. Recently the charities sector went through significant changes when the Government introduced the Charities Act in 2005. The aim of this was to provide the public with confidence and a platform of transparency. Consequently, a register was established and huge reporting requirements followed.
It all started off with a bit of a hiss and roar. However, as we all know, this sector can suffer from resourcing constraints which can lead to poor reporting and inadequate filing of financial statements.
In 2012 the Government changed the reporting approach and brought its administration under the Department of Internal Affairs. Not much has changed since then.
I would say that public confidence in the charities sector in New Zealand, from a reporting point of view, is "moderate". The transparency and reporting requirements are still relatively new, and I believe that it will take a fair while before it matures into a well-established reporting arena full of good information about:
What our charities really do;
Where the money is being spent; and
Most importantly, what the actual outcomes are.
Having said this, I believe that there has been a marked difference or improvement regarding the public's knowledge due to the transparency approach adopted by the Government and the regulatory overlay which has been administered over the past few years.
Has Regulatory Scrutiny Tightened?
I believe that regulatory scrutiny of the not for profit sector has definitely tightened. There are quite strict reporting deadlines which have been established under the Charities Act. Entities registered under this Act must file financial statements within six months of balance date. In addition to financial statements, a charity must file the "entity information" and a "statement of service performance".
In our experience here at UHY Haines Norton and based on our client base, we have noticed that the digital platform on which everything is reported acts as a good mechanism for ease of communication, especially when it comes to chasing late returns and delayed financial statements. We have also noticed that charities have been struck off as a consequence of delayed reporting. Although I don't have any statistical information, I believe that the deregistration or striking off process is an automatic one when financial statements and other relevant documents are not submitted on time.
How Are Auditors Affected?
Given the huge number of charities in New Zealand, and the increased level of transparency requirements from a reporting point of view, auditing firms like UHY Haines Norton are very much in demand. Our technical capabilities and experience in this sector mean that we are well-positioned to help not for profits navigate the regulations and reporting requirements.
We are also mindful that a "new" statement of service performance standard will come out in 2021. This means that several of our clients will require input and guidance regarding how to record and manage their service performance reporting. In addition, New Zealand is in the process of establishing a separate "auditing standard" for auditing the "statement of service performance". Naturally we will be following these changes closely to ensure we can assist our clients with these new developments.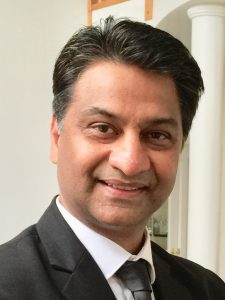 Audit and Assurance Director Sungesh Singh and the UHY Haines Norton Audit team provide auditing services to charities and not for profit organisations of all sizes. To find out more please contact Sungesh on (09) 839-2184 or email sungeshs@uhyhn.co.nz.