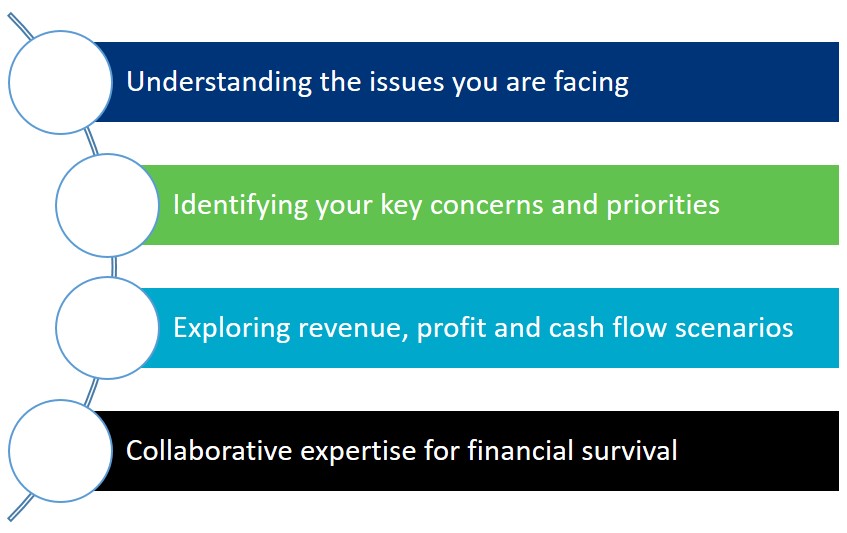 COVID-19 is having an immediate and potentially devastating effect on New Zealand businesses.
We can help you to explore your options for financial survival with our free financial crisis assistance.
---
We are offering up to 2 no-obligation collaborative business meetings with our experts, completely FREE of charge
---
Together we'll discuss and discover your key concerns and the threats to your business' survival.
Our experts can demonstrate how different scenarios for revenue, profitability and cash flow may impact, and provide analysis and information around changes you may consider making due to the COVID-19 crisis.
This offer is open to all New Zealand business owners – you do not have to be a current client of UHY Haines Norton.
Contact us to start your free financial crisis assistance.
If you are not currently a client with UHY Haines Norton, please email crisisassistance@uhyhn.co.nz or phone Debbie Robson on 021-186-9236.