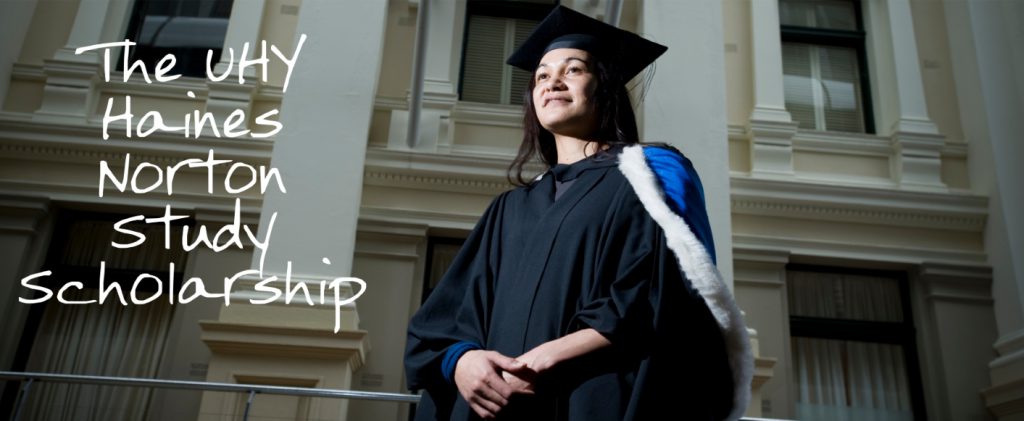 We are offering one deserving student a NZ$4,000 scholarship towards their undergraduate Bachelor of Commerce or Bachelor of Business Studies qualification.
What Is The UHY Haines Norton $4,000 Study Scholarship 2019?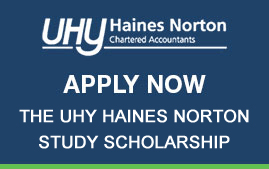 The UHY Haines Norton $4,000 Study Scholarship is a NZ$4,000 grant towards study fees of an undergraduate Bachelor of Commerce or Bachelor of Business Studies degree to a Year 13 student attending one of 13 selected West Auckland secondary schools. The grant is awarded as NZ$2,000 each year for the second and third consecutive years of study (as the first year is fees-free), used only for course fees incurred or at UHY Haines Norton's sole discretion, paid towards the recipient's student loan. Students may nominate themselves, or be nominated by friends, family and teachers, and the successful recipient will be chosen by the Directors of UHY Haines Norton.
How Does It Work?
Applications must be made online by submitting the online application form on the UHY Haines Norton website, located at www.uhyhn.co.nz/scholarship-2019/application-form.  Applications are open from 1st June 2019 and close on 15th September 2019.
After applications close on 15th September 2019, if multiple entries are received from individual schools then we may send all applications to the students' respective schools and ask each school to select one student as a finalist. The top three finalists will then be invited to an interview with UHY Haines Norton, held at the company's head office premises at 22 Catherine Street, Henderson. The UHY Haines Norton Directors will select the scholarship winner. All finalists will receive a letter of congratulations on their nomination. The winner will be presented with a scholarship certificate at the school's end-of-year Prize Giving. Please see the full terms and conditions for more information.
Who Is Eligible To Enter?
Year 13 students currently enrolled at and attending St Dominic's Catholic College, ACG Sunderland College, Waitakere College, Liston College, Henderson High School, Kaipara College, Massey High School, Rutherford College, Kelston Boys' High School, Kelston Girls' College, Green Bay High School, Avondale College or Hobsonville Point Secondary School.
What Are We Looking For In A Nominee?
We are looking for deserving students with a passion for finance and numbers, who excel in subjects such as business, accounting, economics or maths, and have a desire to pursue a career in business or commerce. In addition to academic achievement, students who demonstrate involvement in additional areas such as sports, arts, culture or clubs and so on will be viewed favourably, as will experience in leadership roles or community involvement.
Who Can Nominate A Student?
Students may nominate themselves, or be nominated by family, guardians, friends, teachers or anyone close enough to the student to identify them as an ideal recipient for the scholarship. All information supplied must be true and accurate, and we reserve the right to contact the nominating person via phone or email for further clarification if necessary. Students may be nominated more than once.
What Should I Include In The Application?
The more information is included about the nominee, the better! Please tell us as much as possible so we can get a good picture of the student. Include anything that may be important for us to know about personal circumstances, personality, career aspirations and so on to help us in our selection.
Terms And Conditions
Please refer to the Terms and Conditions located here www.uhyhn.co.nz/scholarship/terms-and-conditions
Scholarship Application Form
Apply online here www.uhyhn.co.nz/scholarship-2019/application-form