What Are The AML/CFT Regulations?
The Anti-Money Laundering and Countering Financing of Terrorism Act 2009 and regulations require certain businesses to put appropriate measures in place to help detect and prevent money laundering and the financing of terrorism. It aims to protect the reputations of both individual businesses and New Zealand as a safe country to conduct business in.
If your organisation provides services which are captured under the Act, you must establish an AML/CFT Risk Assessment and Compliance programme and have it audited every two years. In order to ensure complete independence, the experts who assist organisations with developing their AML/CFT Compliance programme are not permitted to conduct the audit of the programme. This is where we come in!
How We Can Help: AML/CFT Compliance Programme Audit
AML / CFT audits are required every two years, or as otherwise stipulated by your AML/CFT supervisor. The AML auditors must be completely independent of the organisation and may not have been involved in the development, implementation or maintenance of the programme.
As AML auditors, UHY Haines Norton can conduct expert, independent statutory audits of your programme to ensure full compliance with the Act. We are experienced licensed auditors, and have in-depth knowledge of your industry and the specific demands the Act places on your organisation. This puts us in the strongest position to ensure that your audit is not only efficient but completely effective.
Our systems and processes have adapted to allow us to conduct thorough, independent AML/CFT audits online. This means you can continue to meet your requirements and deadlines without compromising health and safety.
Click here to read more about our AML/CFT online audits.
Our AML / CFT audits include:
Pre-audit checking of your documentation to ensure it fully aligns with the Act.
Independent, comprehensive AML/CFT Compliance programme audits.
Identification of issues with recommended actions for resolving those issues.
Assistance with implementing recommended actions.
Although our AML audit process is efficient and carried out with minimal disruptions, it is also extremely thorough. It provides you with complete peace of mind in meeting your AML/CFT requirements.
Contact Us
Our first consultation is free – contact us today to learn more about how we can help you. Our AML auditors are actively involved in helping organisations to understand and meet their AML / CFT audits with complete confidence.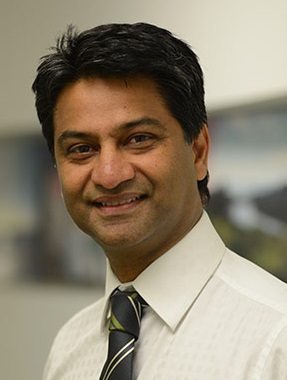 Sungesh Singh, Audit and Assurance Partner
m: 021-784-166
e: sungeshs@uhyhn.co.nz
---