UHY Haines Norton is a New Zealand-owned, trusted Chartered Accountant and Business Advisory practice providing a comprehensive range of accounting, tax, audit and specialist services.
We work in partnership with our clients and measure our success by their success. We are committed to quality, value and personal service.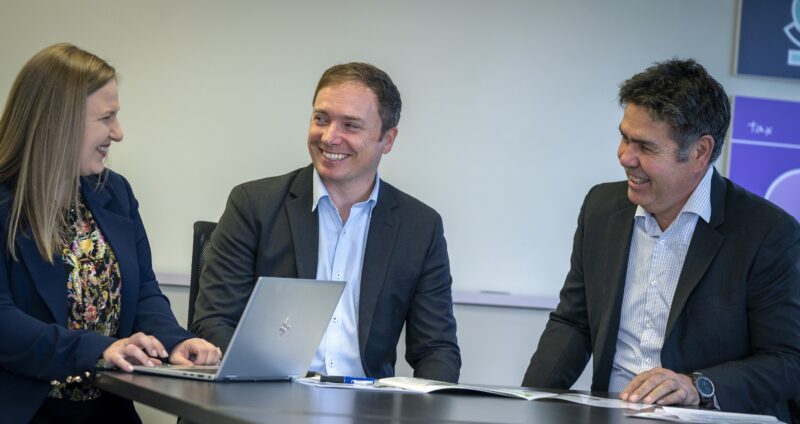 Four Locations
In today's business environment location is no barrier and although we are Auckland accountants we support clients throughout New Zealand. For maximum convenience, we have four office locations.  After more than 60 years in the Henderson area, this location remains our head office. Situated centrally in the heart of Auckland city, our Auckland CBD office specialises in Audit, Assurance and Advisory. Ideally located on the main road of the busy Kumeu business district, our Kumeu office works with a growing local client base. And our office in Helensville offers accounting, taxation and business advisory services as well as specialist farm accounting expertise.
Value
We are committed to adding value, not cost, and going the extra mile to bring financial solutions to all of our clients. Communication is important to us, which is why we regularly use newsletters, social media and free seminars we keep our clients informed, offer advice and educate on a wide variety of relevant topics.
Tailored Services
We know that no two businesses or clients are alike, and we tailor our Chartered Accountant services to each individual. We don't work with just one type of accounting software, we work with all of the major accounting software packages – so you don't need to change your system to suit us.
Quality
UHY Haines Norton is governed by several professional standards organisations. As Chartered Accountants, our expertise and training is second-to-none. Our top-level staff adhere to the rigorous quality standards of Chartered Accountants Australia and New Zealand (CAANZ). Our dedicated team members are continually expanding their skills and knowledge through ongoing accountant training, coaching and networking.
Global Resources
We are proud to be part of the UHY Haines Norton network, an association of independent firms in New Zealand and Australia. Our global resources derive from the UHY international network, with offices in 100 countries and almost every major financial centre in the world. How does this benefit our clients? Not only do we provide individual focus and personal attention, through our network we have the international connections and expertise to capitalise on any business opportunity or minimise any threat.