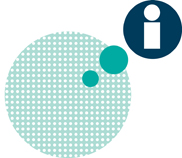 It's all too easy to get caught up in the day-to-day running of your business and not take time to step back and look critically at business improvement strategies. Often it is difficult to know where to start, from cash flow management, profit margins, increasing sales, inventory management, renegotiating supplier contracts to strategic business analysis. That's where an experienced business improvement consultant can help with in-depth, independent analysis of your organisation's complexities and identifying areas for improvement.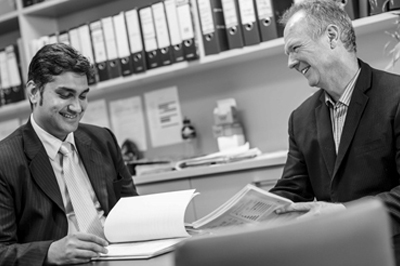 As a business owner, you may not know the direction you want to take for business development. You may have defined your business goals but are unsure how to achieve them. Your organisation may be falling sort of its performance targets, or struggling to achieve efficiencies in key operational areas. Financial planning and a focus on business development may be something you'd like help to put in place. Or you may be on track to achieve your targets but you are wondering how to sustain that business growth.
Every business is unique, and there is no one standard way to improve business performance. A business improvement expert can effectively and efficiently analyse key areas, define issues and drive strategies for improvement – equipping your business with a competitive performance edge.
Cash flow management is one of the most important areas for all businesses. Poor business cash flow causes many businesses to fail. We can analyse your cash flow and establish cash flow forecasting systems for optimal management.
Setting budgets provides an organisation with direction. With expert assistance in developing your budgets and establishing key performance indicators, we can ensure your business knows exactly where it is heading and how to stay on track.
Identifying the key profit drivers within your business is the first step to improving and optimising profit margins. Not all products, services, departments or distribution outlets will be performing equally, and it's important to understand exactly where and how improvements can be made.
Business Financial Review and Financial Planning
This involves taking a holistic look at your organisation's finances, looking at what is going well, what could be improved, and planning for anticipated future events.
Strategic Business Analysis
Do you know how your organisation is performing compared to its competitors? Benchmarking, analysing market share and examining external industry influences are just some of the factors that should be taken into consideration in order to drive business development.
Inventory Management
Inventory management to maximise efficiency and improve business operations while maintaining quality and customer satisfaction.
Management Accounting Software
Management Accounting Software and systems review and selection. There are so many accounting and business software choices available, we can help you to make the right choice to obtain the best results for your business.
Contact Us
Our introductory meeting is free – contact us to learn more about how we can help you to improve your business. UHY Haines Norton's Business Improvement Manager, Michael Jamieson, is an experienced Chartered Accountant with a proven track record in helping businesses in all types of industries to improve their performance.
Michael Jamieson, Business Improvement Manager
t: +64 9 839 0246
e: mjamieson@uhyhn.co.nz