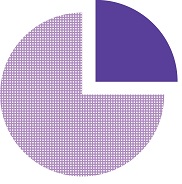 As leading Auckland tax accountants, we help individuals and businesses of all sizes to navigate the complex world of tax.
With the IRD now automatically assessing income tax returns, you may be left wondering why you have received a tax bill, or if you're entitled to a bigger tax refund. We can help by reviewing your individual tax position and ensuring the IRD has got your income tax return right.
We offer a full range of both individual and business tax services, including income tax, PAYE, GST, provisional tax and fringe benefit tax expertise. It's our job as tax accountants to understand all of the types of taxes that apply to you, and we stay up-to-date with tax changes, issues and reporting requirements so you can concentrate on running your business.
In the event of a tax dispute, as expert tax agents we will liaise on your behalf with the IRD to help you to achieve the best possible outcome. We have years of experience dealing with the IRD and understanding their requirements.
Whether you are an individual or a business, we take a proactive approach to tax and decipher all of the hidden complexities so you don't have to. Expert tax planning and tax structuring advice can prove to be invaluable at the outset of an investment or business venture, potentially saving thousands in tax bills and compliance costs.
You can have complete confidence in us as experienced tax agents. We won't let tax sneak up on you – we will help you to manage your tax deadlines to avoid incurring unnecessary penalties.
We are the Auckland tax accountants you can count on for reliable personal tax and business tax advice.
Areas Of Tax Expertise
Income tax returns
PAYE
GST
Provisional tax
Fringe benefit tax
Business tax
Personal tax advice
Tax agent expertise
Tax disputes
Tax planning
Tax structuring and business start-ups
IRD liaison
While the reassurance we provide is priceless, our tax services are provided in a timely and cost-effective manner to suit your budget, without compromising on professionalism or quality.
Contact Us
Contact us today to find out how our Auckland tax advisors can help you. Your first introductory meeting with us is free, and we have four conveniently located Auckland offices in Henderson (head office), Auckland CBD, Kumeu and Helensville.