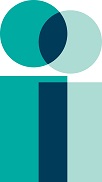 If you're looking for small business accountants who really understand your accounting and financial needs, UHY Haines Norton can help.
Our accounting firm is a great fit for small businesses as we have been working with small New Zealand businesses for over 60 years, building a proven track record and long-standing reputation for quality accounting services for small businesses. We understand the passion that owners have for running their own business, and the difficulties and barriers they face. We understand how precious your time and revenue is, and make sure we provide you with as much support as you need.
How We Help Small Businesses
We work with all major types of accounting software and can convert to mainstream software like Xero from any existing accounting system.
We provide a full range of accounting and tax services for small business, including annual accounts and financial statements, GST, PAYE, provisional tax, fringe benefit tax, tax planning, business and tax structuring, tax agent and IRD liaison, cash flow forecasting and business budgets.
We offer solutions that make your accounting tasks more efficient, accurate and insightful.
UHY Haines Norton has a broad range of industry experience, so we understand the specific accounting and tax requirements that apply to you. And we'll keep you up to date on industry and regulation changes – so you don't have to. Our industry experience also means we have benchmarking insights to ensure your business is sitting right where it should be in line with industry averages and trends.
We are experienced small business accountants for start-up businesses. We can help you to get your structure and financial systems set up correctly right from the outset so that you hit the ground running.
We can grow to meet your future financial needs, not just your current ones. If you have plans for growth or expansion, we can help you with a full range of additional accounting services including business valuations, growth strategies, business planning, profitability improvement, strategic planning and succession or exit plans. We can assist you at every step of your business life cycle.
As Chartered Accountants, you can have full confidence in our training, skills and knowledge, and know that we are bound by professional ethics as well as ongoing educational requirements.
As small business accountants, we pride ourselves on providing personal service without compromising on quality. Choosing the right accountant should save you time, money and stress, as well as helping your business to thrive. We can be your next best business asset.
Contact Us
Contact us for all of your small business accounting needs to learn more about we can how we can help you. Your first introductory meeting with us is free. Our Auckland offices are located in Henderson (head office), Auckland CBD, Kumeu and Helensville.