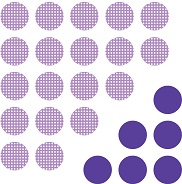 The expertise of an international tax accountant is invaluable for any business involved in exporting or importing. Each country has its own complex set of rules and regulations, and a specialist foreign tax accountant can advise you on the best way to prepare your business to capitalise on those international opportunities while avoiding any pitfalls.
UHY Haines Norton's international tax accountants are supported by the global UHY International network with 308 offices in 99 countries.
Areas of Expertise
Cross-border tax
Foreign tax assistance
International business structuring for minimising foreign tax on earnings and capital
Guidance on structuring inbound and outbound investments
Local impact advice on your international business or personal wealth
Regulatory compliance advice
International tax planning to reduce tax
Contact Us
Your first consultation with us is free – contact us today to find out how we can help you with all of your international taxation needs.
UHY Haines Norton's Head of Tax, Jim Martin, is an experienced Chartered Accountant specialising in all areas of taxation.
Jim Martin, Head of Tax
t: +64 9 839 0087