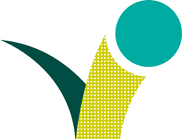 Good cash flow management is essential to any successful business.  In fact, poor business cash flow is one of the major causes of business failure in New Zealand. When it comes to cash flow for small business, knowing when money is due to come in can make all the difference to minimising or avoiding financial difficulties that can cripple the organisation.
At UHY Haines Norton, we are passionate about helping businesses to effectively manage their cash flow. Our cash flow analysis expertise involves projecting income and expenses for the short, medium and long term future.  This business forecasting then allows us to predict peaks and troughs in cash flow to minimise financial obstacles.  It also places you in the best position to plan for expansion and growth within your capabilities.
Our cash flow analysis experience allows us to accommodate all of the variations particular to your business and industry, including sales cycles and seasonal variations. We look at all of the possible sources of income, and are adept at establishing realistic income predictions. If your business is new, we use our extensive experience and market knowledge to make informed income and expenditure predictions.  The end result is a cash flow forecast that is accurate and will prove to be invaluable to the running of your business.
Contact Us
Our introductory meeting is free – contact us to learn more about how we can help you to effectively manage your cash flow. UHY Haines Norton's Business Improvement Manager, Michael Jamieson, is an experienced Chartered Accountant with a proven track record in helping businesses in all types of industries to improve their cash flow management.
Michael Jamieson, Business Improvement Manager
t: +64 9 839 0246
e: mjamieson@uhyhn.co.nz