The Business
XYZ Ltd* is a niche business in New Zealand's competitive creative industry with around 10 fulltime staff. We began working closely with them three years ago, when a new shareholder bought a 1/3 interest in the business.
The Issues
XYZ Ltd had a talented design team but were weak in several fundamental areas: operating systems, management skills, cashflow, supply chain and infrastructure. Management's time was spent working "in" the business on day-to-day tasks rather than higher-level operating and strategic improvements.
The Solutions
We set up weekly management meetings where we examined each of the key areas, including management, cashflow, purchasing, marketing and staffing. Weekly tasks were set to address, strengthen and improve each of these areas. And importantly, expectations and accountability were established.
The Results
A number of changes have been implemented:
Key people have been recruited to fill the knowledge and skill gap, including a CEO and a Financial Accountant.
Addressing short-term cashflow issues which has ultimately led to improved cashflow management.
Improved cashflow has resolved the supply chain issues, enabling the business to meet growing demand for its products.
Expectations between the shareholders have been established.
Identifying that offshore expansion is a major area of opportunity and allocating people and resources to developing this.
Identifying additional regional locations as potential new markets and implementing market test sites.
Investing additional resources in online sales, which have grown by 500% over the past three years.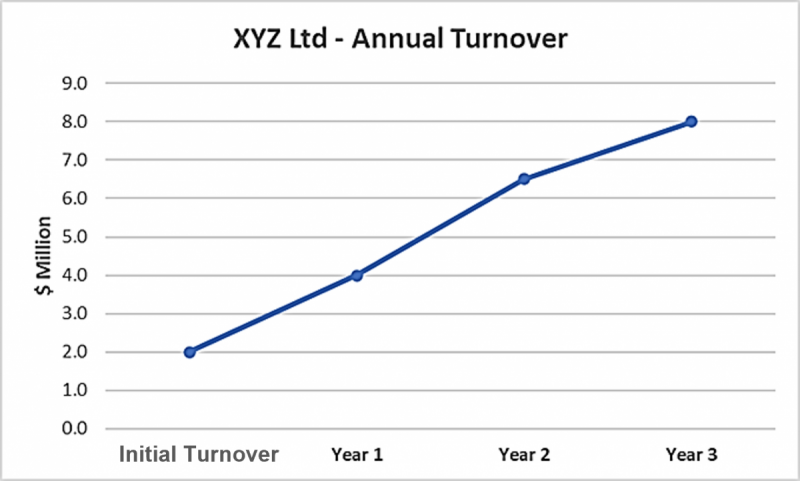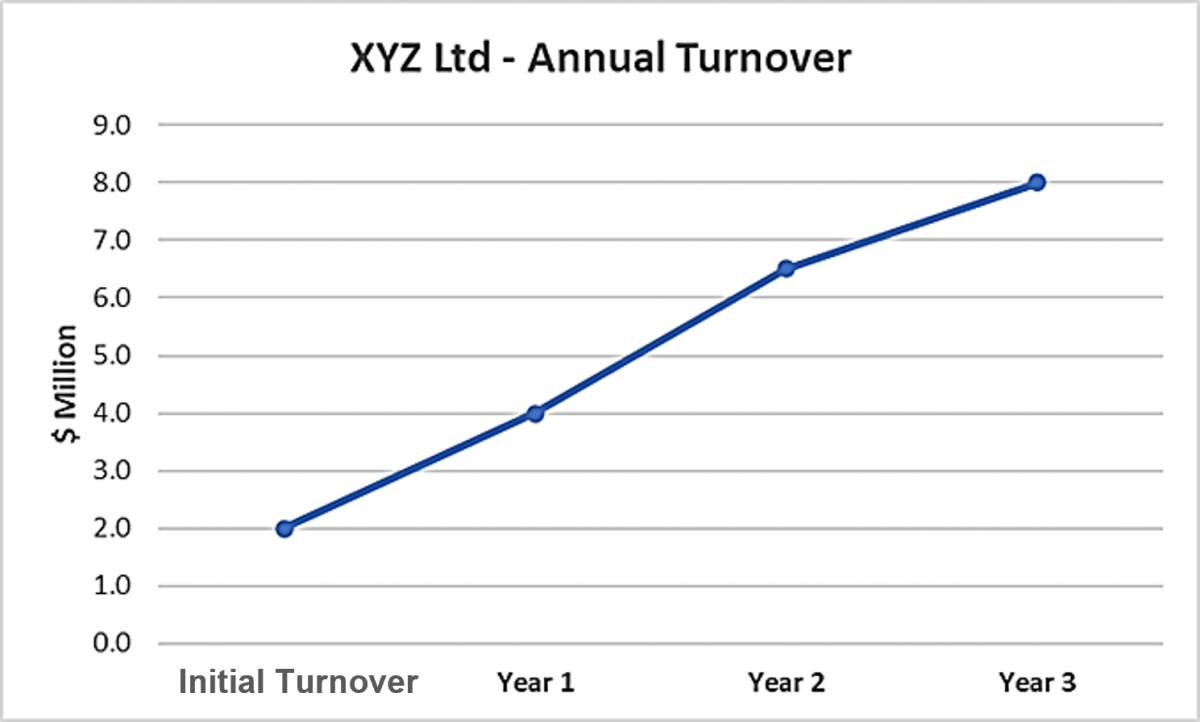 The long-term revenue target for XYZ Ltd is $20 million.
*Name changed to protect privacy