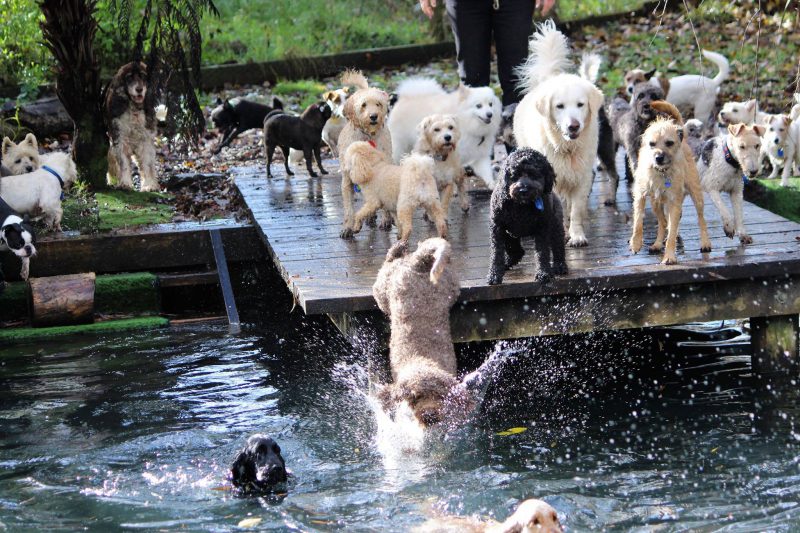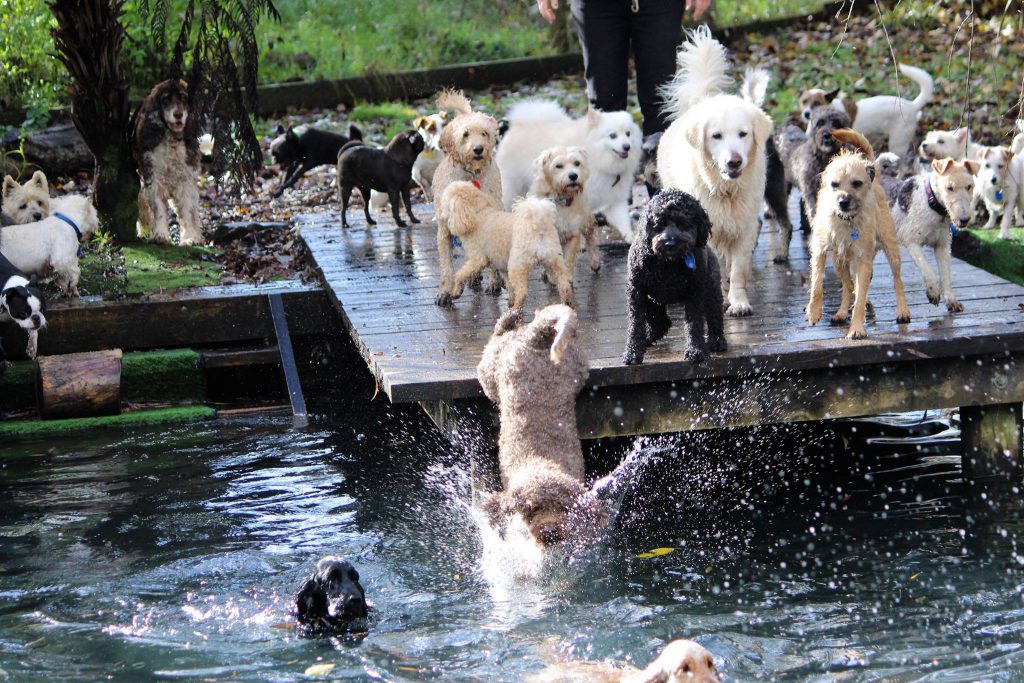 Congratulations to our client Bethells Farmstay for Dogs, who are celebrating their 10th year in business! The idyllic haven for dogs has never been more popular, often booked out a year in advance for the busy holiday periods. Recent purchases of a van (for pick ups and drop offs), and a Ford Ranger remote control car (for giving smaller dogs rides) ensure that both the canine and owner experiences just keep going from strength to strength.
Back in 2009 Sandra and Gerry Darcy were looking after several friends' dogs when they got the inspiration to start their own business. With a background in breeding and training greyhounds, the dog-lovers had a vision of creating a canine retreat where they would love to leave their own dogs. And they have done just that. The Bethells Farmstay for Dogs facility features:
Special play areas complete with agility equipment.
Wide open exercise areas separated by size of dog and energy levels.
A freshwater spring waterhole with a jetty and ramp for water lovers.
A custom-built chill-out zone where tired dogs can relax on couches after a busy day, and listen to the radio or TV.
A choice of sleeping facilities including couches and hammock beds or crates in our chalets, and doggie cottages complete with air conditioning/heat pumps.
Huge fully-fenced running paddocks.
The facility is designed so Sandra, Gerry and their three children can be fully integrated with the dogs, ensuring the dogs have access to all of the normal sights and sounds they would have at home. They spend all day every day with the dogs, and are constantly developing new attractions to continue to keep their guests happy. Much of the days' activities are captured on camera then shared on social media, so owners can see what their pets are up to from anywhere in the world.
Sandra and Gerry treat each of their guests like their own beloved pet. This isn't so much a business strategy but more an extension of their own values and lifestyle. And as they celebrate 10 years in business it's clear that their passion results in very satisfied dogs and owners!