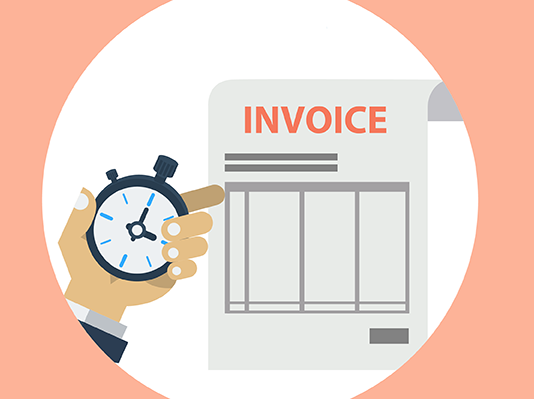 Tracking invoices is an important task for every business. Managing your accounts receivable by monitoring when invoices are paid means you can take action as soon as payment is overdue. This is essential for healthy business cash flow, and can also help you to make informed decisions about extending credit to customers.
If you don't use accounting software you should still have a system for tracking your invoices, such as using a spreadsheet. Always keep a copy of your invoices, and only ever send an invoice to a client/customer in a file format that cannot be easily edited. You should never send an invoice as a Word or Excel document – always create a PDF version as that cannot be manipulated.
Creating an aging of accounts receivable report will allow you to easily see when your invoices are due and identify potential cash flow problems. Most aging of accounts receivable reports will use time brackets of 1-30 days, 31-60 days, 61-90 days and 91+ days. It's an effective way to track your invoices by intervals and set up a schedule for sending reminders to customers with unpaid invoices.
Most popular accounting software systems include automated invoice tracking features as well as reporting options for adding insights. An aging of accounts receivable report will automatically classify invoices into time brackets based on the number of days past their date of issue. The software should also allow you to set up automatic payment reminders for when invoices are past their due day by specified number of days.
Regardless of your tracking method, over time you may be able to see opportunities for improving your accounts receivable recoverability. These could include offering discounts for early payment, immediately invoicing customers rather than waiting until month-end, emphasising or even shortening your payment terms, offering more ways to pay, or setting up payment processes for customers who are struggling. It's all about gaining more control and management of your cash flow.
Please contact us if you have questions regarding invoice tracking or cash flow management for your business – we are here to help.