We are excited to welcome four new staff members to the UHY team.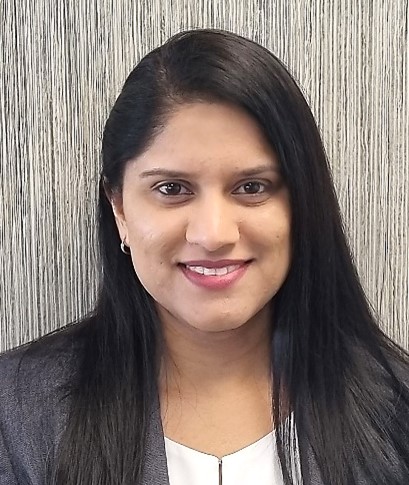 Anita Sagar is our newest Administration team member in Henderson. Originally from Fiji, Anita moved to New Zealand 12 years ago and lived in Wellington for several years before making the move north to Auckland. She brings to her role a wide range of experience in administration and customer service from the travel and hospitality industries. Anita is looking forward to broadening her skills and experience in a new industry and is loving the opportunity to work locally in West Auckland. Outside of work, Anita spends her time with her young family, going on walks and exploring new eateries.
We welcome Intermediate Auditor Priya Singh to our audit division. She is a fully qualified CPA (Certified Practising Accountant), and most recently worked at a busy law firm as their in-house accountant. Originally from Fiji, Priya has 14 years' experience in the commercial accounting and auditing fields, including working as an auditor for Ernst & Young in Fiji. She enjoys the different challenges that auditing brings, and the way it introduces her to new and interesting aspects of accounting, especially in a new country. When she is not working, Priya enjoys spending her spare time with her family and loves reading a good book.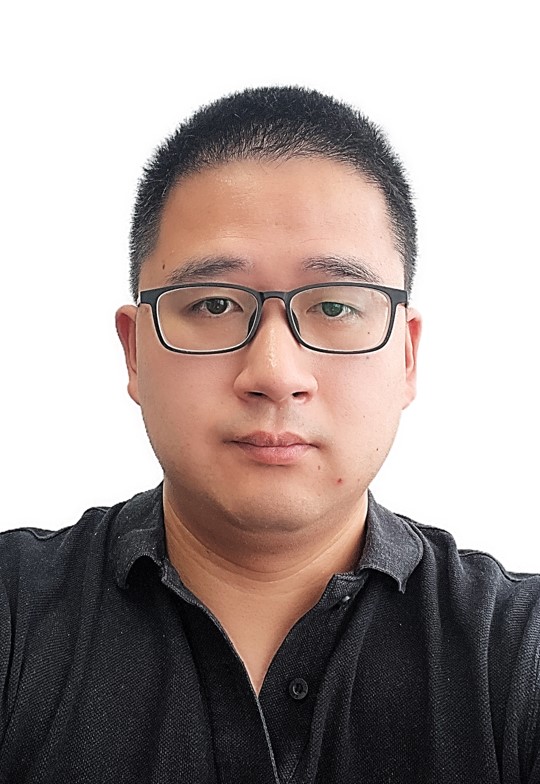 Jason Hu is joining our Kumeu team as an Intermediate Accountant. Jason moved to New Zealand from China over 10 years ago. Since graduating from Massey University with a Master of Professional Accounting and Finance, he has acquired valuable experience in different accounting firms. He enjoys working in the accounting profession and likes the variety of working with different clients with a broad range of businesses and needs.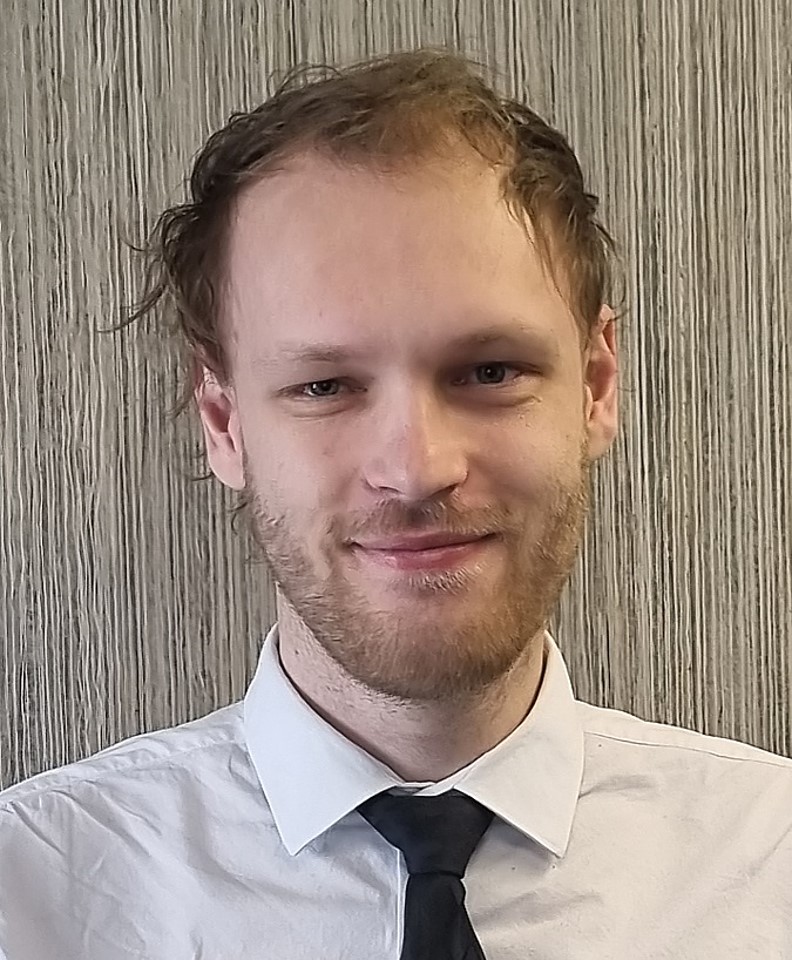 Graduate Auditor Stefan Angelo is another new member of our Audit team. He grew up in Hamilton and completed his tertiary education at the University of Otago. He is excited to be kicking off his audit career at UHY Haines Norton in a busy team with many experienced auditors to work with and mentor him. Outside of work Stefan loves sport, particularly fencing where he has competed in many national tournaments, as well as running and swimming. He is also an accomplished piano player.
We have lots of promotions to celebrate! Congratulations to Senior Accountant Kahu Selkirk, who has been promoted to Manager at our Kumeu office. Congratulations are also in order to Senior Accountants Sam Hong, Fang Zheng and Satish Kathiriya, who have all been promoted to Assistant BAS Managers in our Henderson office. In our Audit department Mohamed Irshad has been promoted to Assistant Audit Manager, Jyoti Kumra has been promoted to Supervising Senior – Audit, and Tim Gaszikowski has been promoted to Senior Accountant.
---
Huge congratulations to Accountant Bhavna Manilal in our Henderson office, who has completed her Bachelor of Business degree. Bhavna has been studying part-time for several years while also working full-time, so this is a huge achievement.
Henderson Accountant Matthew Dawson is not only celebrating a promotion to Senior Accountant, he also achieved the top mark for the 2022 term 2 Capstone examination across Australia and New Zealand! This is an outstanding achievement, and Robynne Mills from Chartered Accountants Australia and New Zealand visited the office to present Matthew with a special award.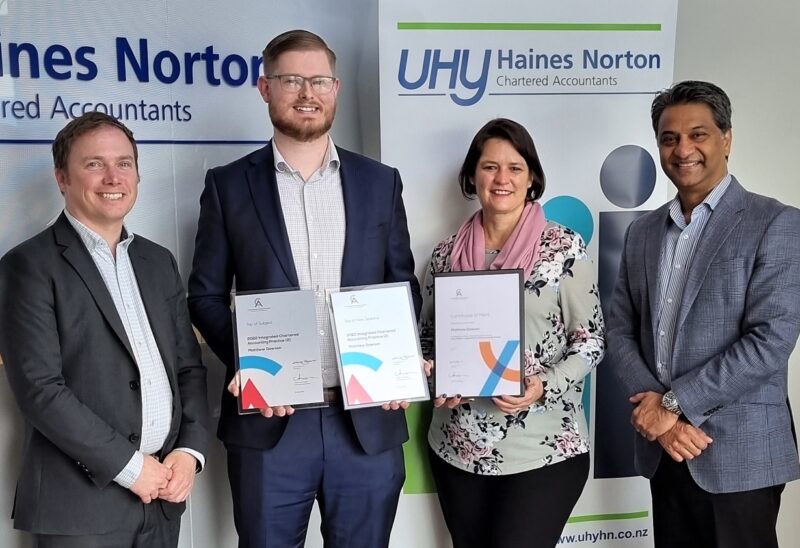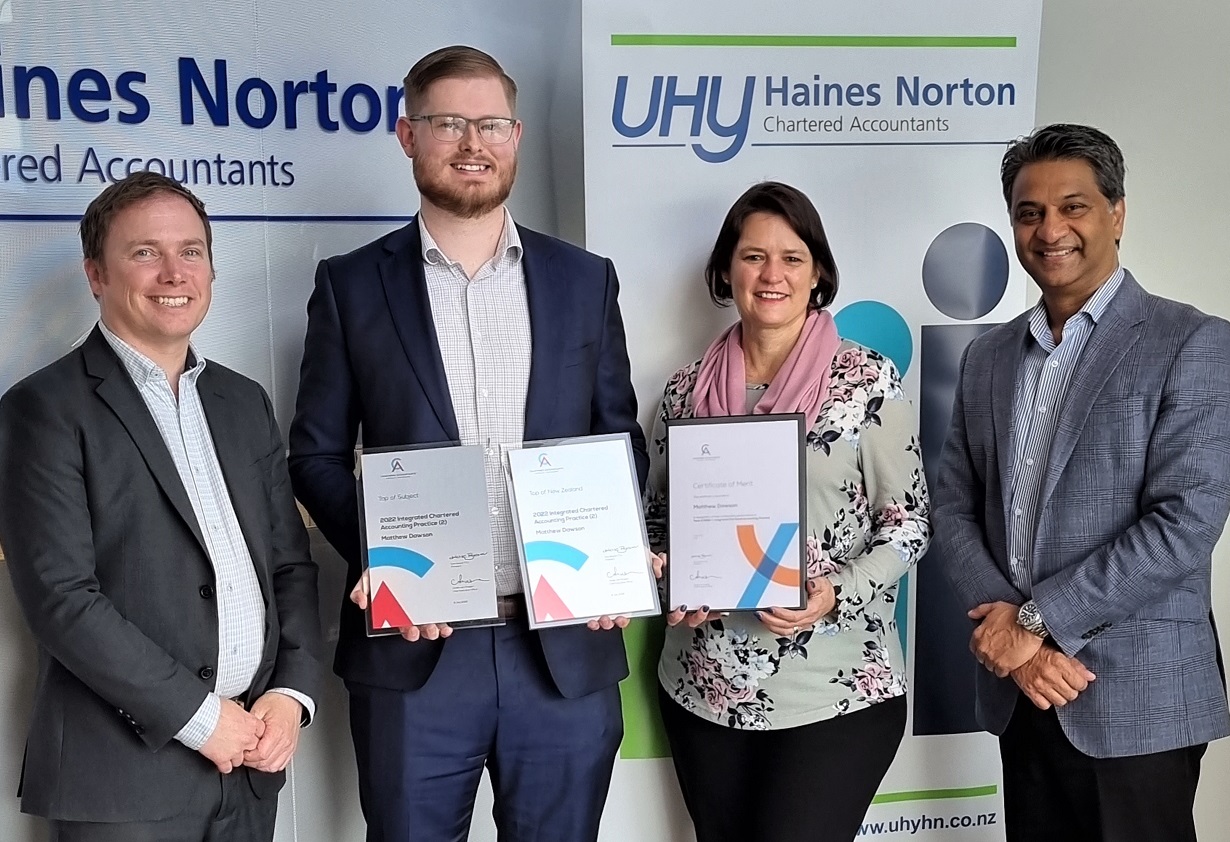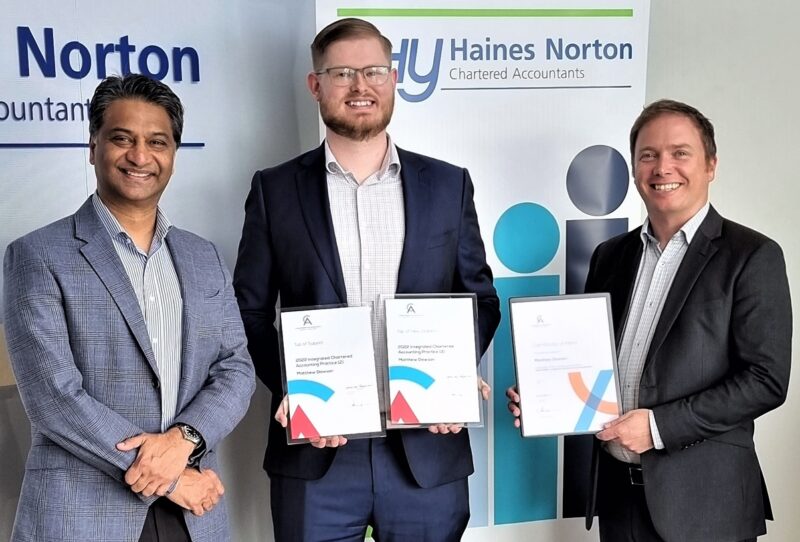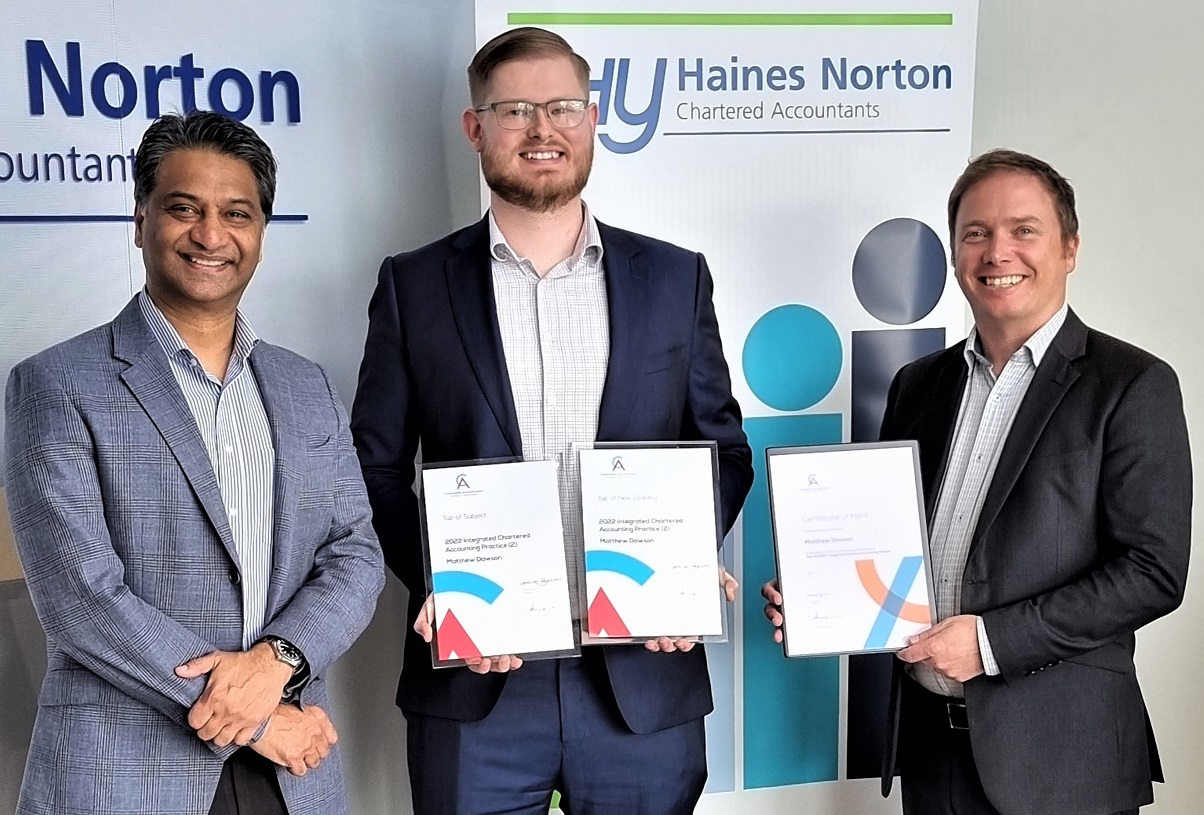 We are farewelling Henderson Accountants Veanthie Pollayah and Fano Talamaivao, Kumeu Manager Paul Eckford and Marketing Coordinator Debbie Robson, who are all moving on to the next step in their careers.
Happy birthday to Director Grant Brownlee, who has celebrated a very special milestone!