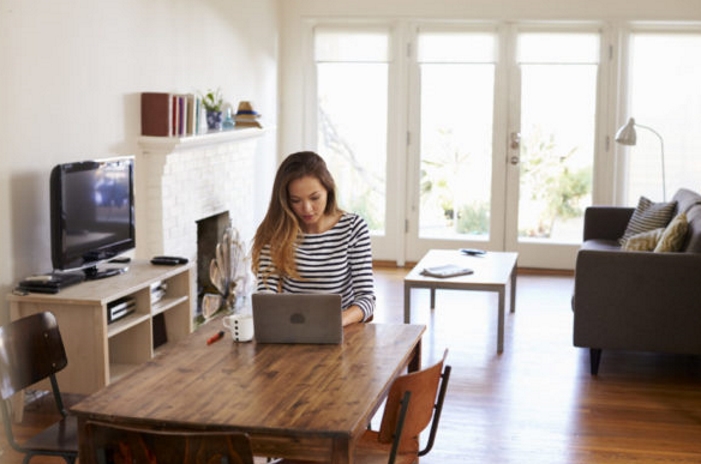 With an estimated 97% of New Zealand enterprises classed as SMEs and 70% of Kiwi businesses operating as sole traders, small businesses dominate our country's industries. Many small business owners choose to run their business from home, which can present different benefits and challenges to running a business from separate premises. Here we take a look at some of the advantages and disadvantages of a home business.
The Pros of Home Businesses
Convenience is one of the major benefits. You can choose your work hours to fit around other commitments. For parents it can be really useful to work during school hours, or in the evening when children are in bed. Particularly in Auckland or other cities, the convenience of having no commute is a major plus. This can effectively add a couple of hours to your work day when you don't have to sit in rush-hour traffic, and significant savings can be made in the form of petrol, parking and other car running costs.
Home-based businesses have lower overheads as there is no need to pay rent on premises such as an office or storage. Expenses such as electricity, phone/internet and rates can be shared between the household and the business, by working out the percentage of your home used for business (office, garage, workshop etc). You can claim these home office expenses (including rent or interest on your mortgage) to reduce your income tax.
Comfort is another benefit that home business owners enjoy. Working from home as opposed to separate premises means you are completely in control of your working environment, including your clothes, temperature and noise levels. You can work in your pyjamas with the heat pump and radio going if that is what you prefer! Open-plan offices and industrial areas can be particularly noisy and disruptive, and many people who work from home even occasionally find their productivity increases.
Operating from home can be especially useful for start-up enterprises to keep costs down while trying to establish and build up a new enterprise before making the commitment to separate premises.
The Cons
It can be difficult to distinguish between work and home commitments, especially if you don't have a set work pattern. It is important to try to minimise home distractions while you are working, and vice versa. Setting a work pattern can help so you have designated times to focus purely on work and also have set times away from your phone and computer. It can be hard to turn off from your business when it is always right there.
Some people find working from home quite isolating, particularly if they have previously worked in big companies and busy offices. Although you may be passionate about your enterprise, being out of the mainstream business environment can be demotivating.
There may be council restrictions on operating your business from home. In some areas the local council have rules regarding the nature of home-based businesses and can prohibit certain types such as those that may create excessive noise or traffic issues. There can also be restrictions on the number of employees allowed.
Depending on the nature of your business, working from home may inadvertently present an unprofessional image to customers. It can be difficult to give your customers your undivided attention if you are distracted by children, or hard to present a professional image if you are in the middle of your living room. Although technology is making it easier and more accepted than ever for people to work from home, as a business owner you should still be aware of how your customers could perceive your home premises.
You may need to review your contents insurance policy as many don't automatically cover equipment used for business purposes. Additional cover or even a business insurance policy might be necessary to safeguard any business equipment, tools or stock you have.
Please contact us if you would like to know more about claiming expenses and accounting for a home business.