A common decision that business owners need to make is whether to lease or buy equipment for running their business. This dilemma happens when first starting up a business, during phases of growth or expansion, and periodically when equipment needs to be upgraded or replaced. So how do you decide which is the better financial option for both your current situation and the future?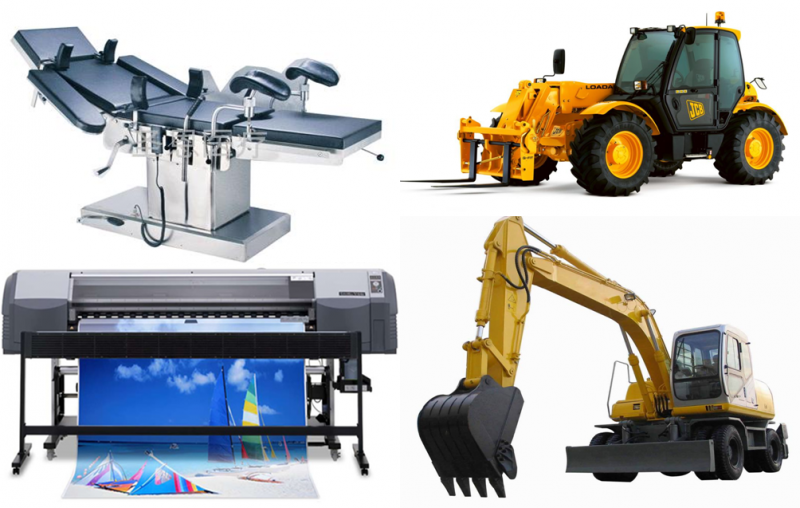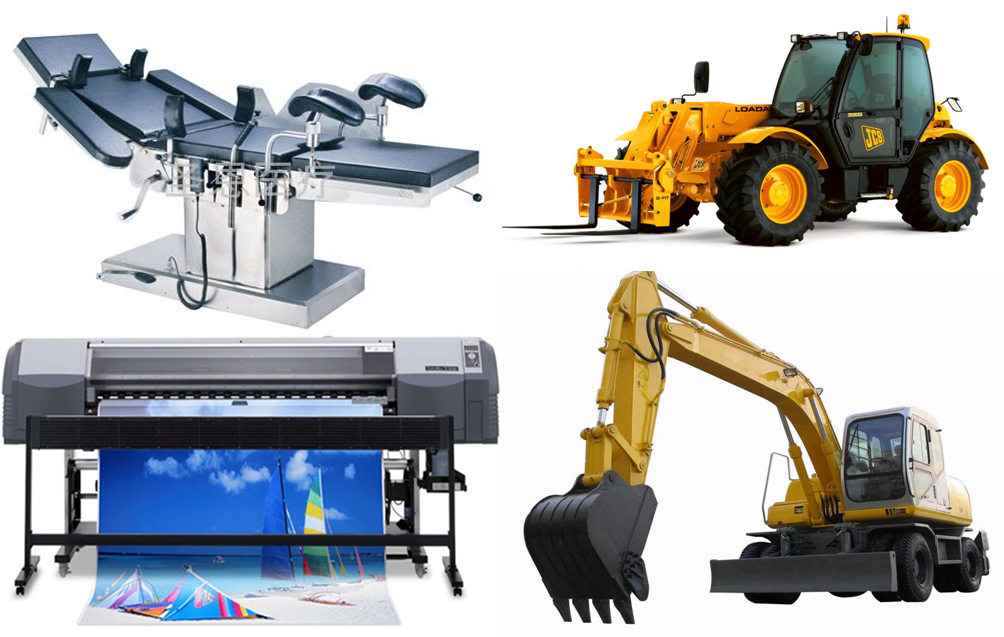 Major Differences Between Leasing Versus Buying Equipment for Your Business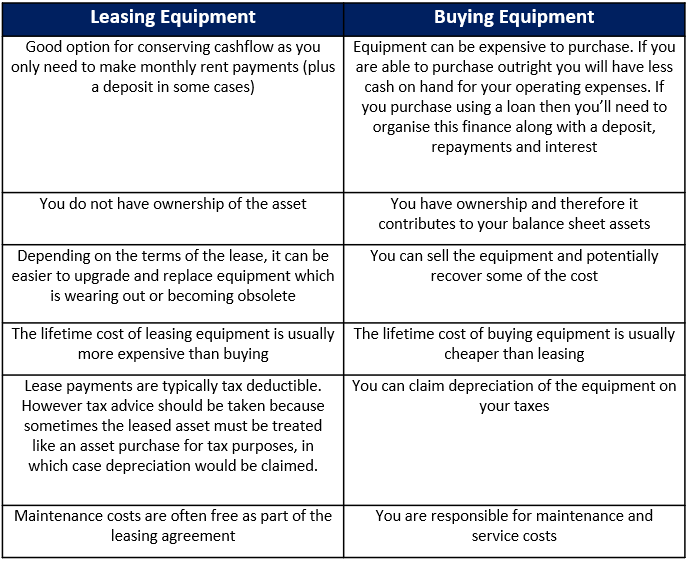 Things to Consider
When making that decision regarding leasing versus buying equipment, you should consider:
What is the equipment for? Although this may sound obvious, think about if you want to use it for the short-term or long-term. Consider whether it is likely to fit your future needs, or if it is in danger of wearing out quickly or becoming obsolete.
What is your capital position? This can make your decision quite straight-forward. Surplus capital and a strong cashflow could make investing in your own equipment a good option. However, if your capital is stretched then leasing may make more sense.
Is your business focusing more on growth or profitability? Businesses which are focused on growth and expansion should try to retain as much capital as possible and conserve cashflow, which means that leasing is a better option. But if profitability is more important then investing in equipment can allow you to lower operating costs to maximise gross profit.