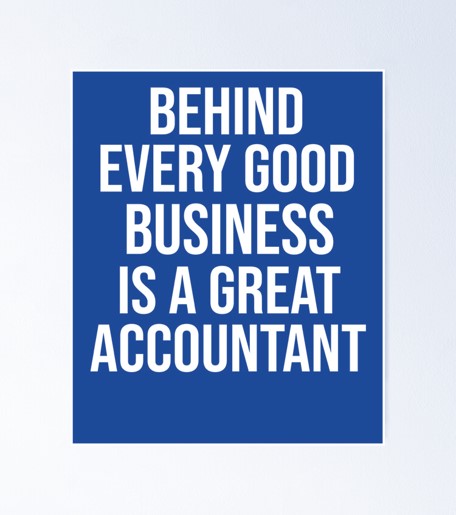 In one of our recent articles, we talked about the benefits of using a Chartered Accountant. If you've decided to use an accountant for your business that's great, but how do you find one that's right for you and will add value to your business? Here are some things to consider for finding an accountant that will be a great fit for your business.
Decide on the accounting services you need. Do you want an accountant to do all the accounting tasks, or will you do some, such as GST returns? Do you need payroll services? Do you require individual accounts to be prepared and filed or it is just business accounts? Would management accounting services such as cashflow forecasting and a business budget be useful?
Are there software requirements you have, or software you'd like to switch to? Some accountants specialise in working with certain types of software, while others are more versatile. Your accountant should be able to advise which software (and app integrations) will be of most value to your business.
Physical proximity is no longer a barrier to doing business so although you may begin searching in your area, many accounting firms work with individuals and businesses the length of New Zealand. Accounting software enables you to collaborate with your accountant on live accounting data, secure file sharing eliminates the need for delivering physical copies of your records, and video meetings have become the norm. Particularly with fluctuating pandemic restrictions regarding face-to-face contact, accounting firms that use technology to enable client work to continue conveniently and without interruption are the way of the future.
Remember to give some thought to your future. If you want your business to grow and evolve, you need an accountant who will support your future needs, not just your current ones. Business valuations, business improvement services, strategic planning and succession planning are just some areas of accounting expertise that could prove invaluable to your business in the future.
Look for an accountant with a good reputation and longevity in the market. This speaks volumes about the service they have provided to their clients in the long-term, and how they have adapted to changing technology, client expectations and industry influences.
Ask for recommendations from people you know and trust. Community pages on social media may not exactly give objective recommendations, so as well as talking to friends and family, try asking other business owners in networking groups or business associations, and professionals like your lawyer.
Not all accountants are Chartered Accountants. While you do not actually need a qualification to call yourself an accountant, in contrast CAs must have completed rigorous academic and practical workplace requirements, as well as ongoing professional development. CAs belonging to the Chartered Accountants Australia and New Zealand professional body must adhere to a strict code of ethics that ensures they behave honestly, have integrity, exercise due care, and maintain confidentiality for their clients at all times. This can provide great peace of mind that your finances are in good hands.
Please contact us if you're interested in learning how UHY Haines Norton can benefit your business.